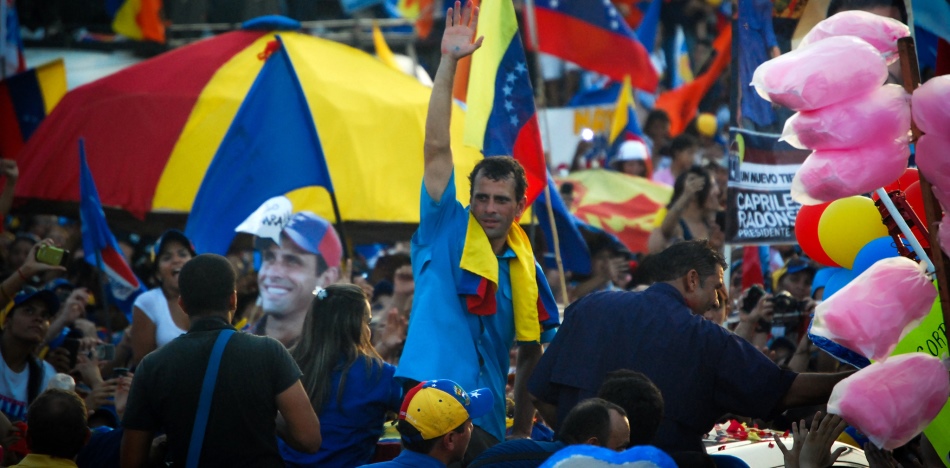 Nicolas Maduro's regime has politically disqualified the governor of the state Miranda and opposition leader Henrique Capriles Radonski. It was just a rumor until a few hours ago and was confirmed by the same official, who reported that he was notified about the prohibition.
"I inform the country and the international public that I was just notified about a 15-year prohibition," wrote the opposition leader on Twitter today.
URGENTE: Informo al país y la opinión pública internacional que se me está notificando en este momento de una INHABILITACIÓN por 15 años

— Henrique Capriles R. (@hcapriles) April 7, 2017
Tweet: URGENT: I inform the country and international public opinion that I was notificied right now about a 15-year PROHIBITION.
"This is intended to harass me and those of us who work in the government. I will not negotiate with anyone, because principles are not negotiable. I am a democrat and I will continue to defend the Constitution and democracy," he said.
On Wednesday, the General Comptroller of the Republic imposed a USD $10 fine on him "for altering the state of Miranda's budget."
The state agency also noted the alleged link between Capriles and Brazilian construction company Odebrecht, accused of paying bribes to Latin American governments to obtain contracts.
"The only way to disqualify an official to prevent them from being elected is through a conviction," he said.
The regional president told comptroller Manuel Galindo that it is not the fine that is important in the citation, but the "plot that is being set up."
Article 65 of the Constitution prohibits from politics "Those who have been convicted of offenses committed during the exercise of their functions that affect public patrimony, within the time determined by law, from the moment the sentence is filed, in accordance to the seriousness of the crime. "
Capriles denies ties with Odebrecht
All of the construction company Odebrecht's contracts in the state of Miranda (Venezuela) were signed when Diosdado Cabello was governor, according to opposition leader Henrique Capriles Radonski.
Capriles stated that the only contract in which the current management had participated in was in Los Teques Metro and, shortly after taking office, they were "removed" from the project.
"We have no relationship with Odebrecht. The national government has a relationship with them. There's a scam in all of Odebrecht's contracts, in all of them," he asserted.
"Yesterday there was confusion between Odebrecht and the Comptroller. Odebrecht had contracts with Miranda's government when Diosdado was governor. They also built the Los Teques subway, among other constructions, the government hires them and blames us. Whoever has doubts may ask, I have all the information about Odebretch in the state of Miranda," said the opposition leader.
Sources: Efecto Cocuyo; El Nacional