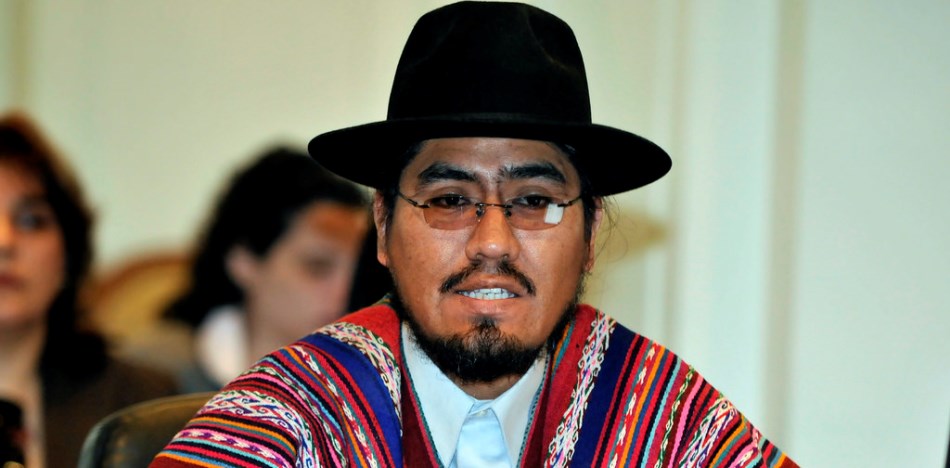 The meeting of the Permanent Council (CP) of the OAS scheduled for Monday was suspended due to the Bolivian delegation's intervention, which was responsible for presiding over the meeting. Until last week, the CP was headed by Belize.
The presidency is exercised successively by the representatives in the alphabetical order of the names in Spanish of their respective countries and the vice-presidency, in identical form, following the inverse alphabetical order. They exercise their functions for a period of three months that automatically begin on the first day of the months of January, April, July, and October.
Suspendida reunión de la OEA sobre Venezuela hoy lunes 03/04/2017. Hasta los momentos se desconocen los detalles de por qué fue suspendida pic.twitter.com/ekWqejc2lm

— Manuel R. Trujillo (@Truja) April 3, 2017
OAS meeting on Venezuela suspended today, Monday 04/03/2017. The details on why it was suspended remain unknown.
Without any explanation, the meeting in which the judicial coup d'etat in Venezuela was scheduled to be discussed and where at least 20 countries in the region were expected to help to take action to restore Venezuelan democracy, was canceled.
Bolivia, Nicaragua, and Venezuela already joined forces last March 28th to boycott the meeting of the Permanent Council. In one hour, they managed to postpone the vote that would open the way to the discuss the application of the Democratic Charter on Nicolas Maduro's regime.
Peruvian ambassador Ana Rosa Valdivieso reported that the president of the Council, the Bolivian ambassador to the OAS, Diego Pary, has been open to discuss the session, so it is still possible that the meeting will be held today.
The meeting of the Permanent Council, which will be convened by Secretary General of the OAS Luis Almagro, would analyze the recent actions of the Chavez-leaning government and the judiciary that carried out a coup d'etat last week, after the Supreme Court of Justice ( TSJ) tried to usurp the National Assembly's functions.
The OAS would discuss a draft resolution submitted by thirteen countries to declare the following rulings: "a violation of the constitutional order" and resolve to implement "inter-American mechanisms" for the "preservation of democracy" in Venezuela, in accordance with the Inter-American Democratic Charter.
Source: NTN24