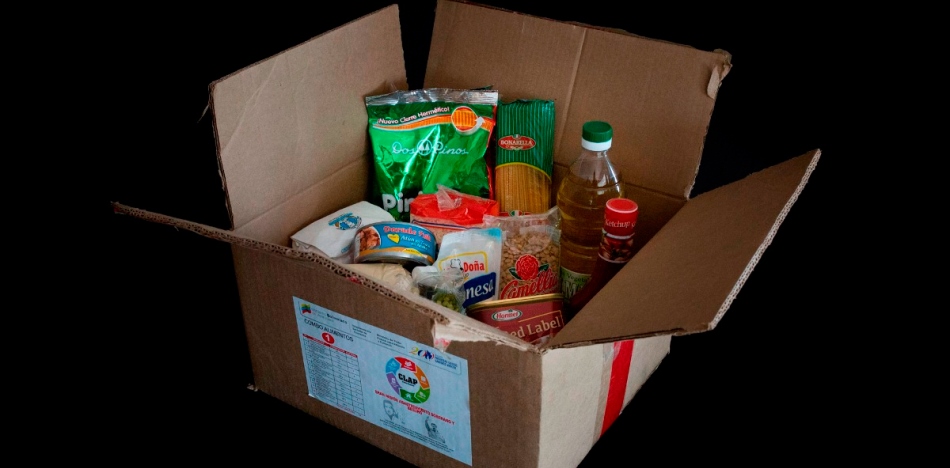 EspañolWhile Venezuela faces a food and medicine shortage never before seen throughout its history, President Nicolas Maduro's administration ordered a shipment of 100,000 boxes of food to Peru to help flood victims.
Maduro has ignored his own country's humanitarian and economic crisis, and now is even going out of his way to send food to other countries, despite it being so scarce on the shelves of local supermarkets.
The Local Committees on Supply and Production (CLAP) program in charge of delivering food to citizens was created a year ago by Maduro to help those facing severe scarcity. In Venezuela, only Chavista sympathizers reportedly have access to these boxes.
Maduro, who has not accepted international aid to overcome shortages in Venezuela, ordered aid to Peruvians suffering from floods that have left thousands homeless or dead.
"The President has just instructed the shipment of 100,000 CLAP boxes containing food for Peru," said Venezuelan Foreign Minister Delcy Rodriguez, adding also that the Civil Protection team of the Venezuelan Ministry of Interior has also organized rescue equipment and non-perishable food for the areas most affected by the heavy rain in Peru.
"President Maduro has been very clear, in accordance with the practice of Bolivarian diplomacy that is framed in friendly relations, which is based on relations of cooperation and international solidarity with peoples," added the foreign minister.
The government official also claimed that Venezuela is a champion in housing construction through the Great Housing Mission program, which has contributed to helping Peruvians fighting the heavy rain.
Peru began receiving humanitarian aid from neighboring countries such as Ecuador, Colombia and Chile to deal with the consequences of the rain and floods, which left 75 people dead and 100,000 homeless.
Source: La Patilla