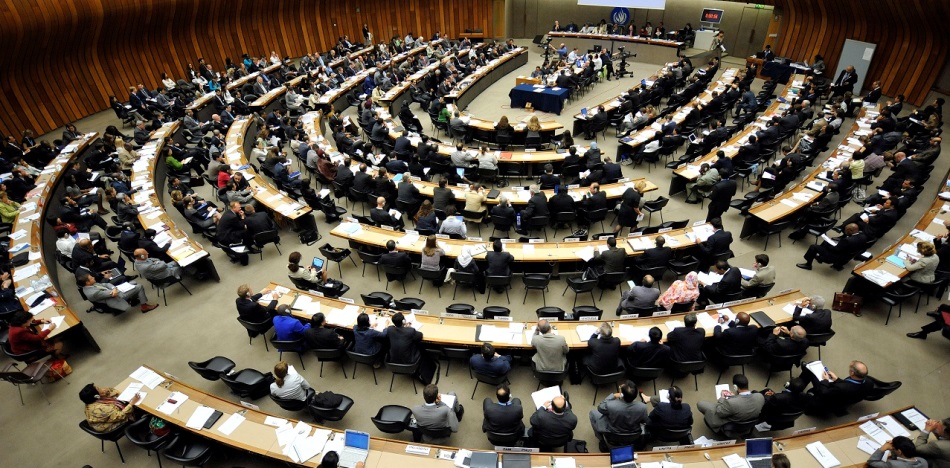 Once again, Nicolas Maduro's regime rejected international aid to help resolve the crisis the nation faces, as significant food and medicine shortages in Venezuela are crippling the nation's people.
According to the report that Venezuela presented to the United Nations Human Rights Council, Maduro's government made it clear that it will only implement three of the 274 recommendations made by the organization in the II Universal Periodic Review of Human Rights.
Maduro not only refused to ask for international aid, but also showed no interest in taking measures to remedy the extreme scarcity of basic products.
A report published by the media outlet Crónica Uno reveals that Venezuela also completely rejected the recommendations aimed at guaranteeing freedom of expression, association, and political participation.
The government also rejected the recommendations on independence of powers, or those that urged president Maduro to end the controversial crime plan Operation Liberation of the People (PLO).
In their report, government authorities justified their decision to dismiss these suggestions due to "their misrepresentation, lack of reality, or falsehood."
Venezuela only committed to carry out three recommendations, two related to the fight against teenage pregnancy and the other that urges it to comply with the results on the educational quality consultation.
Meanwhile, Venezuelan authorities assured the UN that 187 of the 274 suggestions, are already are being applied and implemented.
Nicolas Maduro's government has seen an economic collapse in the country in recent years, fueled by falling oil prices, massive currency devaluation, economic mismanagement, and political instability.
Recently the ruling regime has sought to take steps to limit the participation of opposition political parties in regional elections that were supposed to be scheduled last year. International observers and human rights organizations have widely deemed his electoral plans to be merely a thinly veiled attempt to ban political opposition.
Source: Crónica Uno