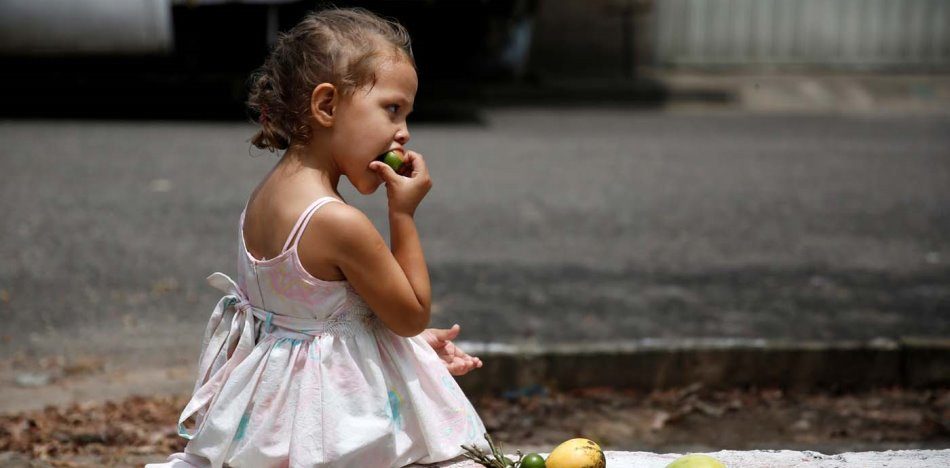 EspañolVenezuela's Opposition has declared a humanitarian crisis in the country following the death of 27 people so far this year caused by malnutrition.
The opposition majority National Assembly in Venezuela said during the parliamentary session held on Tuesday March 14 that the country is officially experiencing a famine, and announced the creation of a special commission to control public resources for food.
Congressman Carlos Paparoni, in charge of opening the debate, said there are three million Venezuelans looking for food in the trash, while 80 percent are left hungry at some point in the day, and often must skip meals.
Congress demanded President Nicolas Maduro's administration allow diplomatic delegations from other countries and organizations such as Caritas Venezuela to help bring in food to address the crisis.
Vice President Tareck El Aissami and Samark Jose Lopez Bello, a Venezuelan businessman, were indicted by the US Treasury for alleged drug trafficking and money laundering.
The Assembly also requested that Freddy Bernal, head of the country's national food distribution program and Minister of Agricultural Production Wilmar Castro Soteldo appear before congress beside "all those involved" in the hunger crisis.
Venezuela has the highest inflation in the world and the lowest wages in the region, meaning even mid-wage workers have been put into a devastating situation. Food shortages and falling purchasing power have caused over 70% percent of the population to lose weight.
Sources: El Estímulo; La Patilla