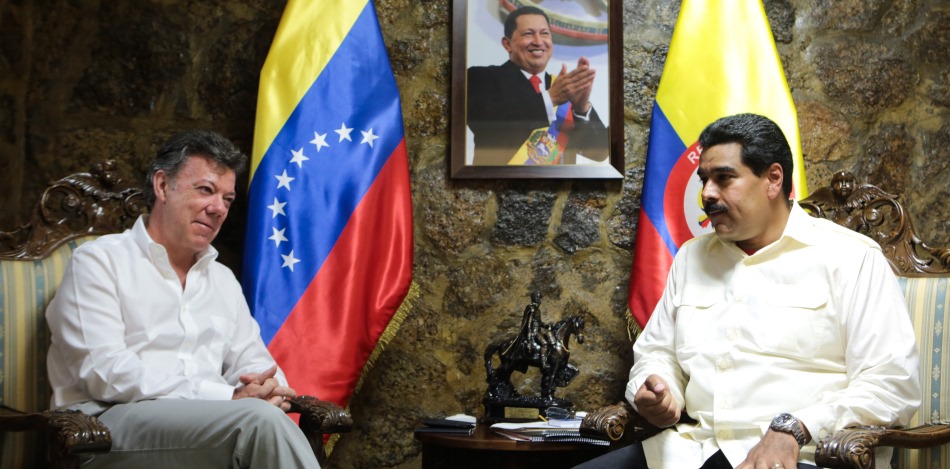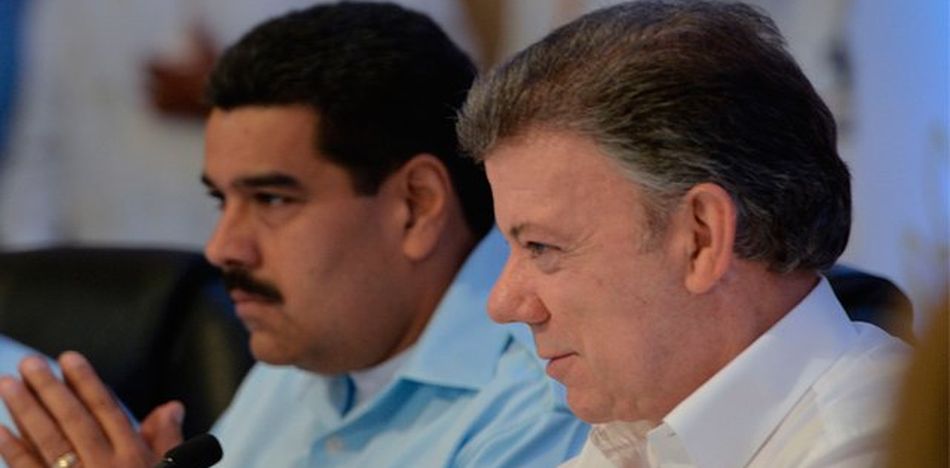 Venezuelan president Nicolás Maduro has appealed to his Colombian counterpart, Juan Manuel Santos, to help resuscitate dialogue in Venezuela and avoid international sanctions such as the implementation of the Inter-American Democratic Charter.
An article published by the US newspaper El Nuevo Herald reveals that Maduro tried to encourage Santos to "bet his personal reputation" on resuming talks with the Venezuelan opposition.
"There is a move to get President Santos to activate the dialogue, considering that he as Nobel Prize has enough prestige to rescue Maduro," a source told the US newspaper.
Maduro seeks a resumption of dialogue to once again use the appearance of negotiations as a ruse to stay in power; thus he has provided many countries with a pretext to delay activation of the Democratic Charter with regard to Venezuela.
Faced with the possibility of a Santos intervention to activate the stalled dialogue, opposition leader María Corina Machado sent a letter addressed to the Colombian president in which she explained that the UNASUR mediators solely "act as representatives of the interests of the regime."
She alleges that the dialogue has served "as a distraction to try to dissipate citizen protests, obstruct the application of the Inter-American Democratic Charter by the OAS and allow time for the already openly militarist dictatorship.
In the letter, Machado refers to Maduro's role as mediator in Colombia's peace talks and the way Santos has avoided expressing himself on the situation in Venezuela.
"It would be unfortunate if we allow Nicolás Maduro to use his role as a companion in the peace process with the FARC-EP and the ELN, to encourage a false dialogue in the shadow of which the repression in Venezuela has been deepened."
"From you, Mr President, I hope to receive assistance in stopping the humanitarian catastrophe that has been provoked by the dictatorship and, without delay, encouraging the return to the path of democratic institutions," she concludes.
The article by El Nuevo Herald and the Machado's letter are not isolated from reality. Recently Nicolás Maduro issued a warning in which he said: "There will be no peace in Colombia if the revolution in Venezuela is destabilized."
On February 13 Maduro said that "peace and stability in Venezuela is the basis for the stability of our beloved sister Colombia."
His statements seemed perplexing, because he stressed that the dialogues between Santos and the FARC came about "thanks" to the revolution of Hugo Chavez.
He added that "those who conspire from the outside against Venezuela will not succeed. Venezuela is a solid point of support for the stability and peace of the continent."
Both the Colombian and international press have published extensively on the close relationship that has existed between Chavismo and the Revolutionary Armed Forces of Colombia (FARC).
According to military intelligence reports, the FARC and the National Liberation Army (ELN) operate in several major cities in Venezuela, including in the capital, Caracas.
The information indicates that the ELN leaders in Venezuela have "relationships with important figures in the national government."