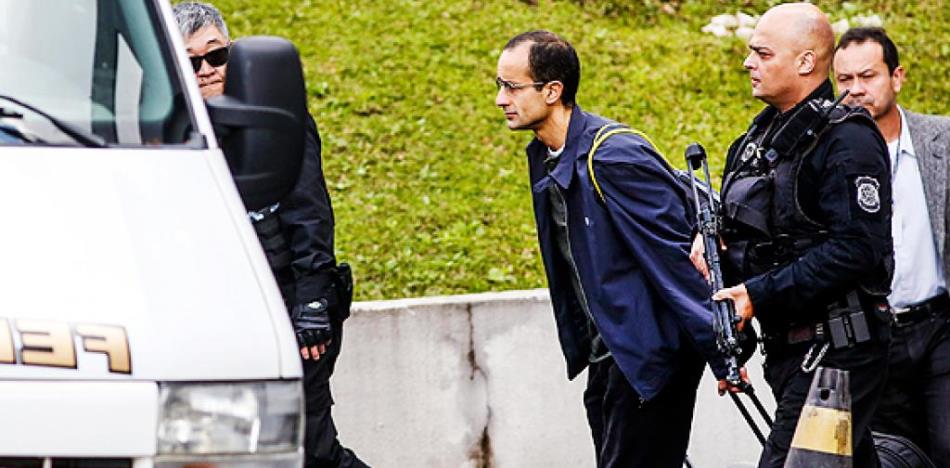 EspañolBusinessman Marcelo Odebrecht admitted to delivering undeclared funds to the 2014 campaign manager for former Brazilian President Dilma Rousseff.
Odebrecht admitted to Brazilian electoral authorities this week that he gave funds to Joao Santana, who managed the campaign for Dilma Rousseff and Michel Temer in 2014.
Odebrecht, who is also involved in the Lava Jato case in Brazil, said that he used funds from his Brazilian construction company's petty cash box in 2014 to comply with an agreement he made with former Finance Minister Guido Mantega.
He also said he could not say "for certain" that impeached President Rousseff and current Brazilian President Michel Temer were aware of "any irregular donations."
He explained that the payment of US $48,288,748 was given to Rousseff Electoral Campaign Manager Joao Santana to help her be elected a second term.
Most of the resources delivered by Odebrecht to the Workers' Party were not declared, but rather delivered in "assets."
Odebrecht has been sentenced by a federal Brazilian court to 19 years in prison for his role in the widespread corruption scandal that has implicated some of the highest political and business leaders in several Latin American countries. He is currently seeking a downgrade of his conviction as part of a settlement agreement.