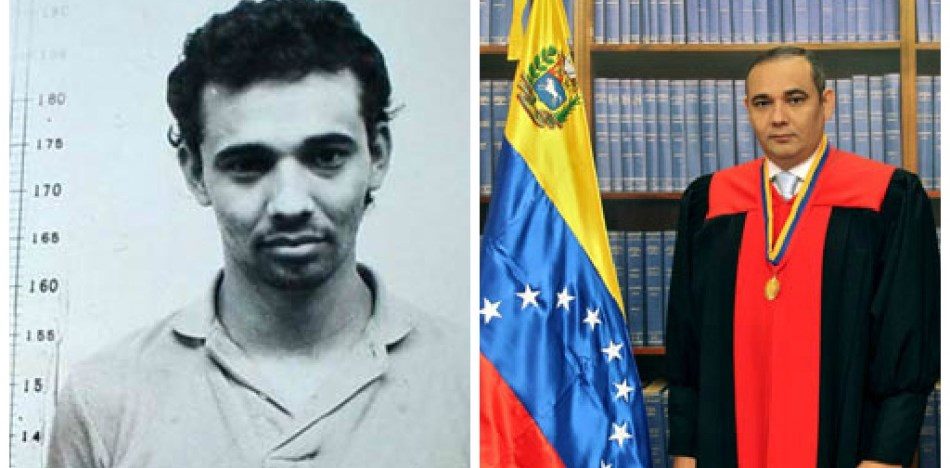 EspañolVenezuela's new Supreme Court President is Judge Maikel José Moreno Pérez, a convicted felon.
Moreno, who was previously Vice President, was convicted of the murder of Ruben Gil Márquez in 1989 while serving as a Director of Intelligence and Prevention Services official.
He said he will work "24 hours a day" to end impunity and corruption in the country.
"With my leadership at the head of this high court, this Supreme Court will continue with the work of Judge Gladys Maria Gutierrez, and unite all national public powers to start a war on corruption and impunity," he said.
The Supreme Court has not provided information about the fate of former President Gladys Gutiérrez, who took office in May 2013.
On November 24, 2016, PanAm Post published exclusive information about the president's resignation, and revealing that Gladys Gutiérrez would no longer be President of the Supreme Court of Justice of Venezuela.
Anonymous sources informed PanAm Post that the letter to release her from the maximum court was signed in November, despite the fact that President Nicolás Maduro's administration reportedly refused to accept it.
On Tuesday, November 22, a meeting was held in which officials — among them First Lady Cilia Flores and Congressman Diosdado Cabello — discussed the resignation. Attorney General Luisa Ortega Diaz reportedly refused to attend.
Gutierrez requested a diplomatic position granted by the government, preferably in Spain, in exchange for her departure from the judiciary. According to the same anonymous sources, Diosdado Cabello and Cilia Flores opposed the resignation.
Moreno, the new president of the court, served one year in prison after being granted a procedural benefit in 1990. After three months, he entered the Judicial Branch as a secretary of a court in Caracas despite having only studied one semester of law at Santa Maria University, where he graduated in 1995.
He reportedly got married on April 11th, 2012 to Belkis Coralito Gachassin-Lafite, a Cuban resident of Miami, according to court documents obtained by the Miami-based newspaper El Nuevo Herald.
The marriage ended in divorce in June 2014. He then married model and television host Debora Menicucci, who was crowned Miss Venezuela for the Miss World pageant in 2014. Moreno traveled more than 15 times to Punta Cana between February 2015 and February 2016, replacing his regular trips to Miami.
According to several investigations, Moreno has also been accused of "forging records and procedural documents," but these charges were dismissed by the country's highest criminal court.
He is also involved in Danilo Anderson's murder proceedings, as many claim to have seen him the same night of the murder.