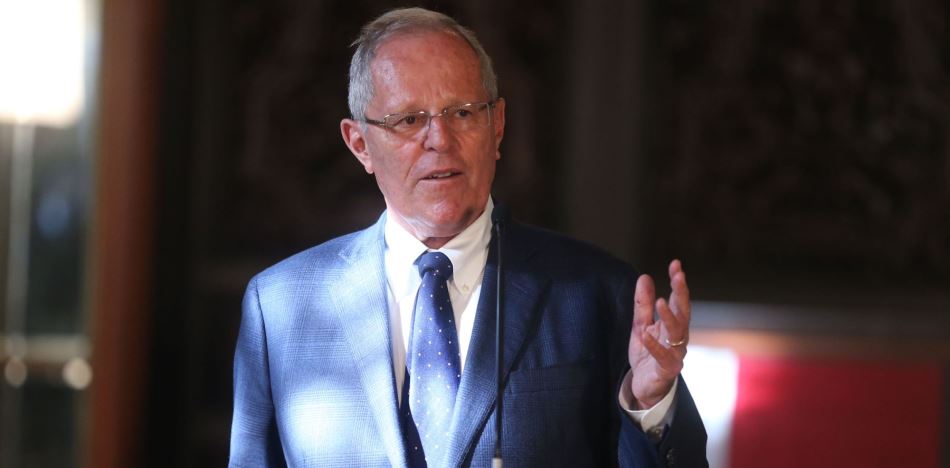 Peru's President Pedro Pablo Kuczynski (PPK) has spoken with US President Donald Trump to ask him to deport ex-president Alejandro Toledo, who has been accused of corruption.
The Peruvian foreign ministry reported that during a telephone conversation, PPK asked his counterpart that "within the framework of the discretion that American immigration law grants to the Department of State, we request the decision to deport Alejandro Toledo to Peru, so that he can be subject to Peruvian justice."
Former Peruvian President Alejandro Toledo is accused of receiving a millions of dollars in bribes from Brazilian construction giant Odebrecht, in exchange for awarding them with lucrative contracts on two sections of the Interoceanic Highway, a massive infrastructure project designed to link Peru's Pacific Coast with the Brazilian border, where the Brazilian government intended to complete a much longer highway, eventually linking the Atlantic and Pacific oceans.
Toledo, who is a fugitive from justice, has been charged with money laundering and influence peddling. The Peruvian Judiciary has ordered that he be held for 18 months while he awaits trial, and has issued an international warrant for his arrest.
Through a message in his social media accounts, Toledo insisted that he has not fled justice, and insisted that he will cooperate with the Peruvian investigation, provided that it is done in a fair manner.
"I've never run away from any challenge. I will defend my good name under conditions that grant me innocence until proven guilty. I agree to collaborate with the justice system in this investigation, but in the context of an investigation that is just and within the rule of law," he said.
Alejandro Toledo served as president from 2001 to 2006, and rose to prominence for his opposition to former president Alberto Fujimori.
Source: El Comercio