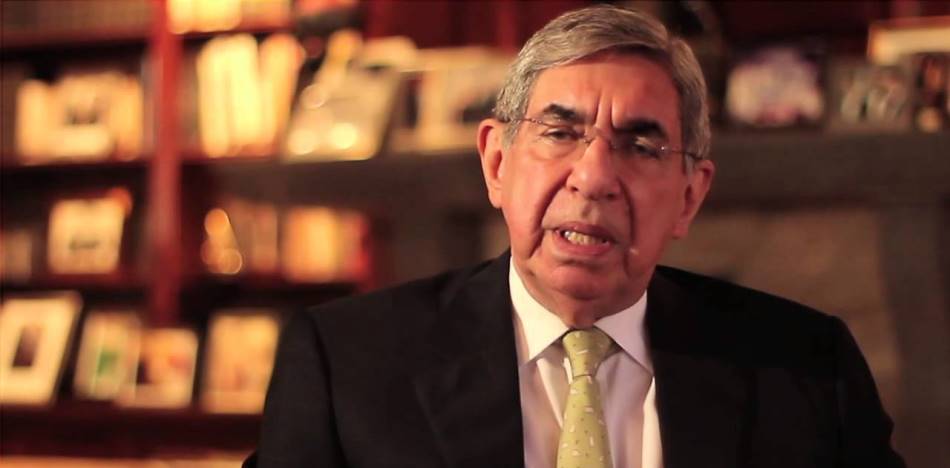 Español
Former President of Costa Rica and Nobel Peace Prize Winner Oscar Arias had strong words for Venezuela President Nicolás Maduro and his administration.
"To kill a person is homicide, to kill en entire town from hunger is called chavismo," he said.
In an interview with NTN24, Arias criticized statements made by Uruguayan President Tabaré Vázquez, who pointed out that there is democracy in Venezuela because "the three branches of power work."
Arias said what Chavez's administration was only able to achieve widespread starvation in Venezuela.
"It is a mistake to confuse the democratic origin of a regime with the democratic functioning of the state. A vote can never be a blank check in the hands of governments and that is unfortunately what has happened in Venezuela."
The former president said that the process advanced by President Hugo Chávez and now the administration of Nicolás Maduro turned Venezuelan democracy into an autocracy, "a considerably totalitarian state where human rights and individual freedoms are violated."
Vázquez maintained in his original comments that there was democracy, though perhaps "not one we are used to."
In Venezuela, there are not only a hundred political prisoners opposing the regime, but also persecution against the independent media.
The Maduro administration has also established economic policies that deny entrepreneurs access to foreign exchange in order to produce and meet the needs of Venezuelans.
The same limitation of access to foreign exchange has prevented the importation of raw material for the production of medicine, which has caused hundreds of Venezuelans to die due to the shortage.
Access to basic foods is almost non-existent, so a large percentage of the population has reportedly chosen to "feed" off of garbage.
Recently, the Supreme Court of Justice has not issued a single ruling the the favor of the opposition. They have all gone in favor of Maduro's government.
Electoral power has also delayed regional elections to give the government time to prepare, which 80 percent of people reject, according to surveys.