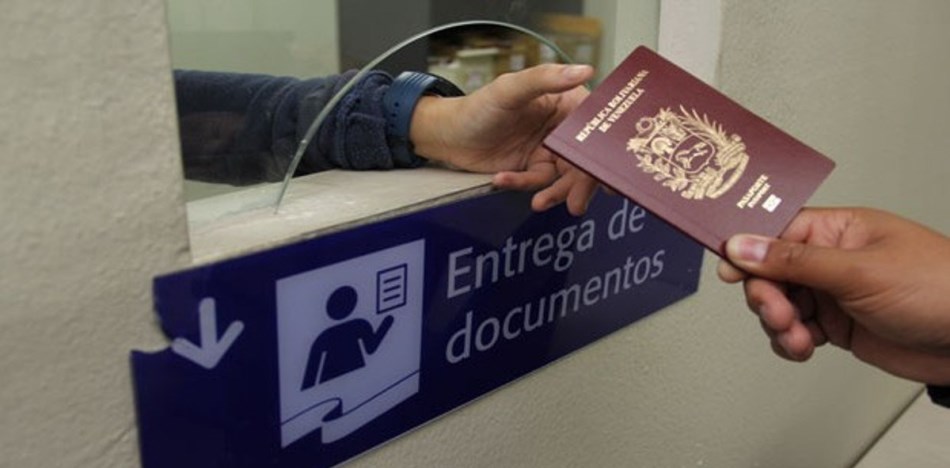 EspañolAfter months of a dreadful "self-imposed censorship" by the office in charge of issuing passports in Venezuela, officials finally admitted there is a shortage of materials needed to print passports.
The Director of the Identification and Immigration Administrative Service (Saime) Juan Carlos Dugarte said the agency allegedly has enough passports to meet the demand of Venezuelans, but at the same time he asked Venezuelans to avoid requesting the document if they don't already have their hands on a ticket.
"If you do not need to travel soon,"Dugarte said, " wait for your turn and your travel date. In the meantime don't t do it."
The official acknowledged that there is also a shortage of material to issue passports, though he said that the agency is on its way to address the problem."
"We are working hard in order to normalize the issuance of passports," he said. "Even though there has been a shortage of material, we have enough passports to meet the demand of people who have to travel. Passports are not a required document for identification purposes within Venezuela, it is exclusively useful as a document to travel with."
Venezuelan passports have made headlines in Venezuela's main media outlets because it has become a mission for many residents that has proven almost impossible to achieve.
Thousands of Venezuelans have been waiting months to obtain a passport from Saime. The delay has prompted the creation of a black market within that agency, which reportedly asks for between US $500 and $1,000.
The same agency recently nullified the passports of at least three Venezuelans that oppose the regime when they tried to flee the country. Congressman Luis Florido was among one of the people who suffered this misfortune.
Last Friday, Florido was held at Simón Bolívar International Airport. His passport was canceled due to an alleged theft accusation reported at Saime.
It is not the first time a passport has been cancelled with this excuse. In early January, Venezuelan journalist Thabata Molina reported that her passport passport had been cancelled at the airport and that there was an alleged theft accusation pending at Saime.
The same happened on Tuesday, February 7th with Congressman William Davila, also of the opposition. He said when he was undergoing immigration procedures to leave the country, he was notified that he could not travel.
He was initially told that his passport had a "technical error" and then in the Saime's office he was informed that his document was declared as lost and hence canceled.
"Only a dictatorship nullifies passports that way," Davila said on the spot.
"The autocratic nature of this regime — that does not respect anyone or anything — has been exposed by these actions," he said. "They violate the constitution permanently and show that the only people who are in contempt are those who follow Nicolás Maduro's orders."
Source: El Estímulo; El Nacional