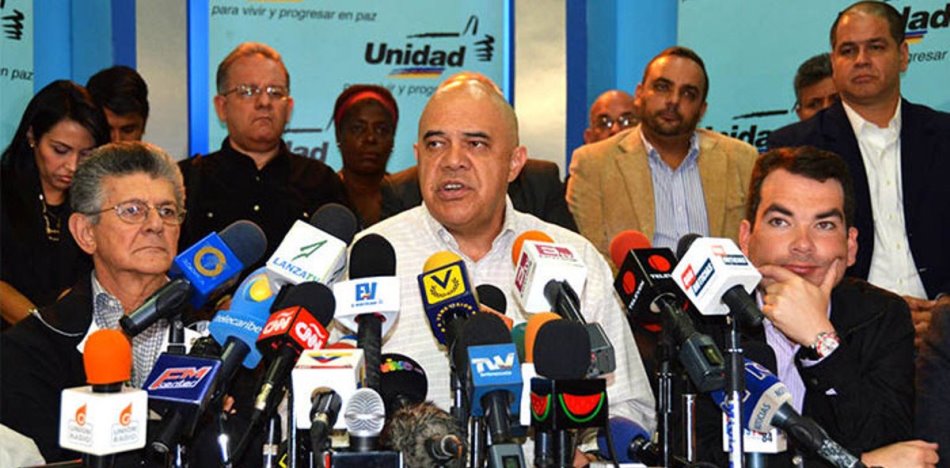 EspañolSurveys reveal the vast majority of policies implemented by President Nicolás Maduro are not supported by most citizens in Venezuela, and that's leading to major political changes in the country.
His administration is "moving the pieces" so there will be no political parties, which would allow the opposition to be more easily checked in future elections.
The National Electoral Council (CNE), which has become a strategic ally of the ruling party, imposed "almost impossible" conditions for political parties to validate their credentials and to participate in the upcoming elections.
According to Rector Luis Emilio Rondón, the CNE will seek to limit the right to participation in Venezuela.
It announced Tuesday that the process of renewal of political parties will start on February 18 and will be held on weekends until April 23.
For Rondón, the process hinders political parties' abilities to reach the percentage needed in 12 states to remain registered.
"In establishing the process between February 18 and April 23, each party will have only one weekend to reach 0.5 percent of the signatures of the Electoral Registry in at least 12 states," he said.
He said each of the 59 parties registered before the National Electoral Council will have only 14 working hours to express their will to belong to that organization.
Faced with this situation, Head of the CNE Vicente Diaz warned that Chavismo outlines a supposed democracy without political parties. Under the conditions presented, it appears that only the official United Socialist Party of Venezuela (PSUV) will be legal.
"The CNE's announcement is consistent with the government's strategy of eliminating voting as a political right for Venezuelans until there are … certain conditions for success," Diaz said.
Opposition parties are contained within the Democratic Unity Roundtable; however, government officials have accused the alliance of fraud for collecting millions of signatures in 2016 promoting a referendum in which voters decided, according to the constitution, whether they agreed to terminate Maduro's administration.
All national political parties that did not attend the elections on December 6, 2015 or the presidential elections of 2013, or who having participated in the last parliamentary elections failed to obtain the one percent of votes, will now have little time to register for continued legal status.
If outlawed, they will lose the opportunity to appeal to a primary election process or to register candidates for election.
According to the TSJ magistrate, the only way for a party to be automatically renewed is if it succeeded in obtaining one percent of valid votes in the last elections in at least 12 states.
If the 18 national parties that make up MUD fail to re-legitimize themselves and MUD is outlawed, the opposition would not have political representation recognized by the CNE, and therefore not be able to nominate candidates in elections scheduled for 2017.
Fuente: El Estímulo