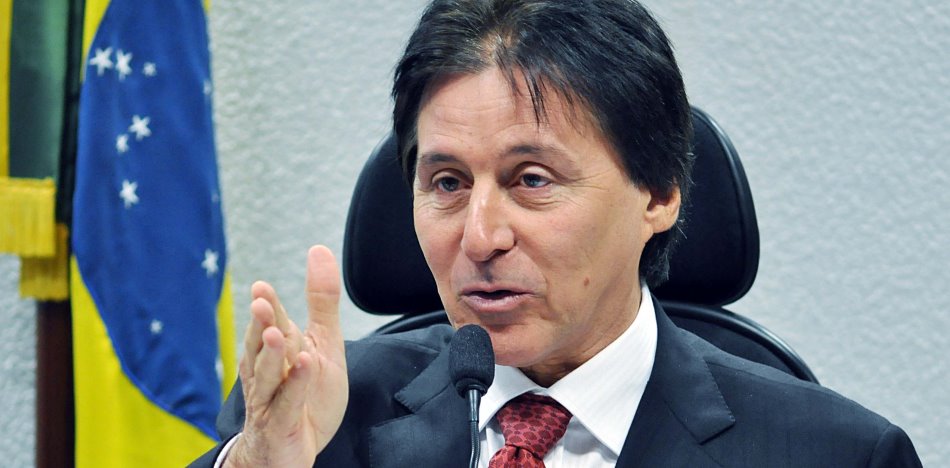 The new president of the Brazilian Senate will be Eunicio Oliviera, a political ally of the current president Michel Temer.
This Wednesday, February 1, most senators backed Oliviera to head the Senate. Curiously, he also counted with the support of many of the senators of Dilma Rousseff's Workers' Party.
Like many of Brazil's leading politicians, his name is among those currently being investigated in the wide ranging Petrobras corruption scandal.
Oliveira, 64 years old, and with almost two decades of experience in political life, won confirmation be a widespread margin: by 61 votes to 10. He will replace the influential Renán Calheiros, who led the Senate for the last four years, but who has also been implicated in the Petrobras scandal.
According to local press, ex-directors of construction company Odebrecht accuse Oliveira of having received illegal kickbacks and bribes in order to influence legislative decisions that favored the company.
Despite this, Temer's political base supported him in the vote, and even a large majority of the ten senators of the opposition Workers' Party also backed him.
Many analysts consider this to be because Oliveira acted as mediator so that former president Dilma Rousseff did not lose her political rights during her 2016 impeachment process. Apparently, what she won in exchange for that mediation was the presidency of the Senate.
Rousseff, despite her impeachment, was allowed to participate in future political and civic life. However, the electoral prospects of the once powerful Workers' Party appear grim, given widespread backlash over the endemic and rampant corruption therein.
Current President Michel Temer was Rousseff's Vice President, but analysts suggest it is unlikely he will seek a full term in the upcoming 2018 elections. Temer has also been implicated in the Petrobras scandal.
Source: DW