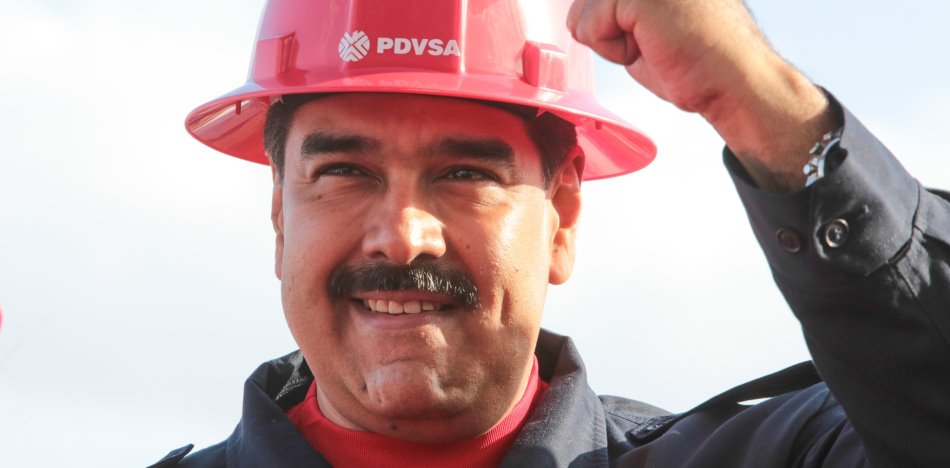 While Venezuelan state oil company PDVSA is at its worst point in history, embroiled in numerous cases of corruption and facing impending default, Nicolás Maduro recently restructured the board of directors and appointed his inexperienced friends and allies to run the company.
The boardroom will now include a vice admiral of the navy, the ex-administrator of the Twitter account of the late Hugo Chavez, and a close ally from their unsuccessful attempted a coup in 1992.
According to the Reuters news agency Maduro is seeking to further strengthen his control over the country's largest industry.
Claiming to end corruption at PDVSA, Maduro retained the president of the state-owned company, Eulogio Del Pino, a Stanford-educated engineer; however, he removed most of its other top executives.
The news agency explains that according to the resumes of the new directors appointed by Maduro, they have no experience in the oil industry. However, "they do belong to the closest circles of power in the military and political terrain."
Maribel Parra, for example, a woman who rose in her military career to become vice-admiral during the Maduro government, will lead the newly created executive vice presidency of PDVSA, with no apparent experience in the energy sector.
Ismel Serrano, was Chavez's Twitter account coordinator and worked closely with current Vice President Tareck El Aissami.
Guillermo Blanco, who will assume the vice presidency of refining, participated as a soldier in the coup that Chavez led in 1992. Blanco worked in the Ministry of Oil prior to his appointment.
It should be noted that on January 11, Maduro also appointed another military coup leader as president of Pequiven, a PDVSA subsidiary: Rubén Ávila Ávila, the military man who commandeered the tank that demolished the wall of the palace of Miraflores in 1992 in the failed coup.
Source: Reuters