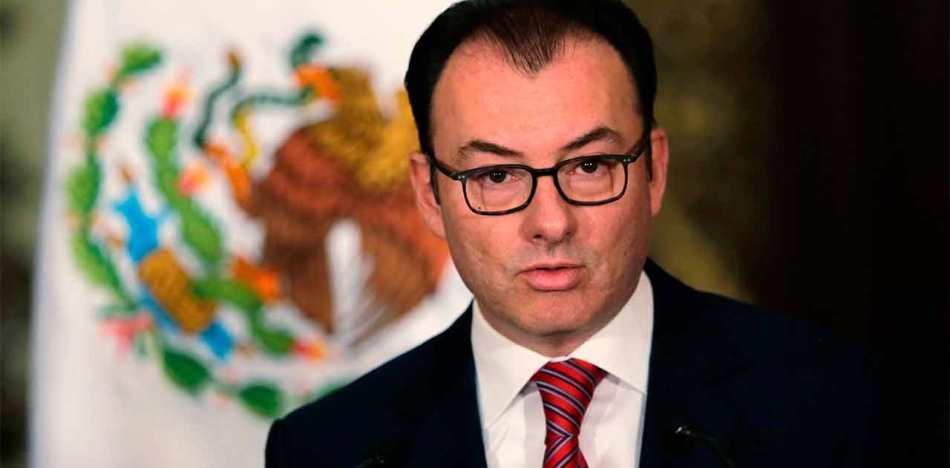 Mexico's foreign minister, Luis Videgaray, gave a press conference in which he assured that if Donald Trump imposes a 20% tax on Mexican exports, Americans would in fact be the ones who would pay for the construction of the wall.
Luis Videgaray said that Trump's decision to build the border wall is within the rights of US sovereignty, but reiterated that it is "unacceptable" to ask Mexico to pay for its construction.
"Families build walls around their homes to divide their property from that of their neighbors, but these families do not ask their neighbors to pay for the walls of their home," he added.
On Trump's threat to increase Mexico's import tax by 20 percent, Mexico's foreign minister said it would be detrimental to US citizens themselves.
"An tax on Mexican exports to the United States is not the appropriate way to make Mexico pay for a wall, it would in fact be the American consumer who would be paying, because here in the United States everything would be more expensive: avocados, washing machines, televisions, many things that American families buy, and this would drastically affect the household finances of the typical American family," he said.
Videgaray lamented that the United States government is passing on the possibility of immediate dialogue with Mexico.
Videragray and Minister of Economy Ildefonso Guajardo have just concluded their two-day visit to Washington, where they met with a team of negotiators from the Trump administration.
This Thursday, January 26, Trump threatened his Mexican counterpart with suspending the proposed bilateral meeting between them if Mexico is not willing to pay for the wall. Enrique Peña Nieto, responded to Donald Trump and decided to cancel the meeting they had scheduled.
Source: Animal Politico