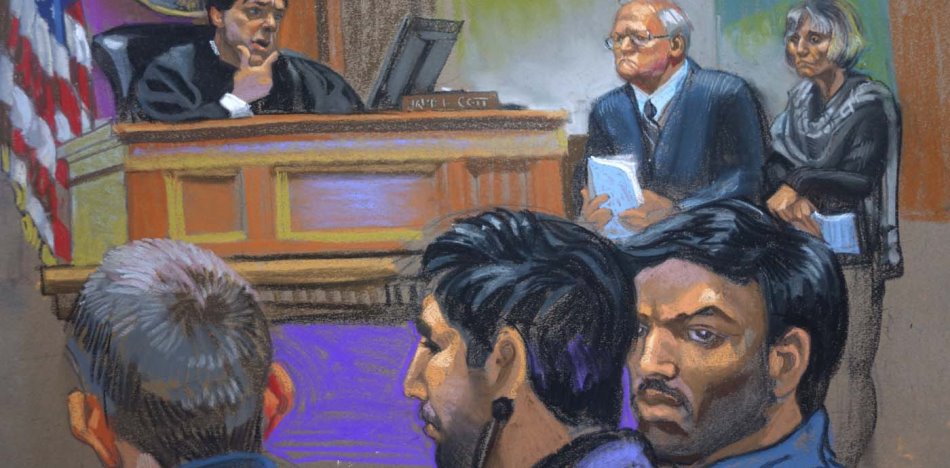 Defense attorneys for the "narco-nephews" of the Venezuelan presidential family called for a review of the case and a retrial with the participation of experts.
The defense alleges that there are weaknesses in the evidence presented by the prosecution, during which Efraín Antonio Campo Flores and his cousin Franqui Francisco Flores de Freitas, nephews of the first lady of Venezuela, Cilia Flores, were found guilty.
The lawyers maintain that informant CS1 (Jose Santos Peña, alias "El Mexicano"), was not able to prove that the shipment in question contained cocaine, and therefore his testimony was invalid.
The request was introduced in accordance with Rule 29 (c) of the Federal Rules of Criminal Procedure; however, according to experts, there is very little chance that they will agree to a retrial.
Campo Flores and Flores de Freitas were found guilty on November 18, 2016 of planning to ship 800 kilograms of cocaine to the United States. The minimum sentence they face is 10 years in prison, while the maximum is life in prison.
The tentative date for their sentencing is March 7, 2017.
The drug trafficking case has been an embarrassment to the Venezuelan regime, which is fighting for its survival amidst economic shutdown, political unrest, and widespread food shortages.
Venezuelan First Lady Cilia Flores, claimed in January of 2016, that her nephews had been kidnapped by the United States. The nephews were arrested in Port-au-Prince, Haiti, in a DEA sting operation, and flown to the United States.
Ample telephone recordings and text messages were presented as evidence that they were conspiring to use a presidential airplane hangar in Venezuela to fly the massive shipment to Honduras, for its eventual transport to the United States.
Particularly damaging portions of the recordings demonstrate that the funds were to be used to support the Venezuelan United Socialist Party (PSUV) in elections for the National Assembly, including ensuring their aunt, Cilia Flores' reelection to her seat.
Source: Sumarium