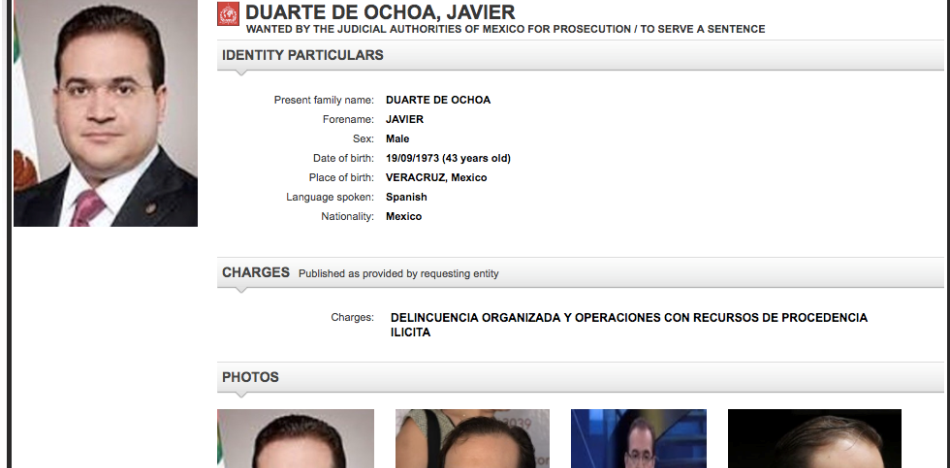 EspañolEx-governor of Veracruz, Mexico Javier Duarte is now wanted in the 190 countries under the jurisdiction of the International Criminal Police Organization, known as Interpol.
Duarte is accused of participating in organized crime and money laundering, for which Interpol has issued an international warrant called a "red notice."
The ex-governor fled from Mexican authorities three months ago, but sources said Interpol has had a beat on him since November 14 of last year.
Employees and state officials have reported that the funds allocated to various social programs were diverted for various uses or simply disappeared under the Duarte administration.
The latest indictment against the fugitive was made by current Governor of Veracruz Miguel Angel Yunes, who accused his predecessor's administration of supplying water to children with cancer instead of chemotherapy drugs. Duarte is also accused of creating more than 60 ghost companies during his administration.
Currently, Procurator General of the Republic is offering US $ 75,000 for information that could lead to his capture.
Source: Animal Político