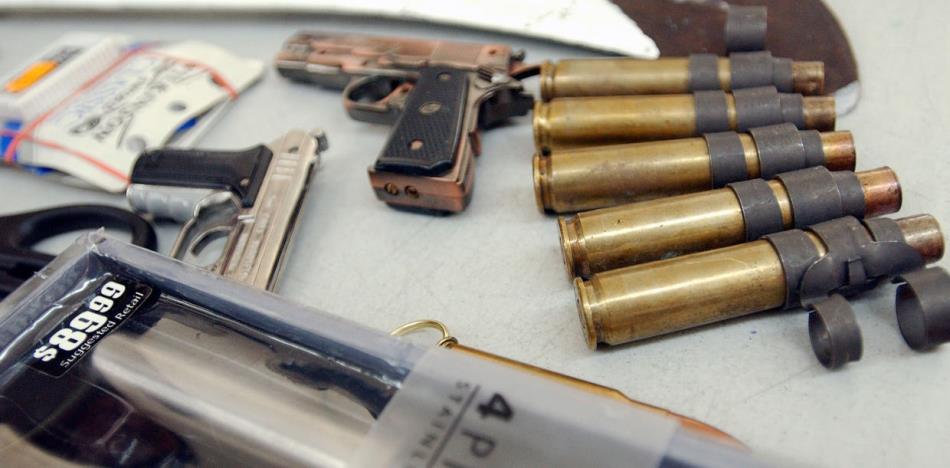 EspañolThree individuals have been arrested in the United States for attempting to smuggle weapons in Venezuela.
Abrahán José Aguilar Sánchez of Venezuela was arrested at the Miami International Airport in December, shortly before boarding a flight to Venezuela. He is reportedly linked to two other cases of attempted arms trafficking into the country.
Last year, federal agents accused two Miami residents of attempting to illegally ship eight handguns and more than 23,500 cartridges to Venezuela in empty cartons.
Aguilar was reportedly responsible for five assault rifles, two pistols and 1,700 cartridges.
The original case came to light in April when customs agents at the airport decided to open a shipment from Maracaibo that contained empty boxes for storing batteries.
National Security Investigation agents, a unit of Immigration and Customs Enforcement, tracked the package and found two suspects who were eventually arrested. They claimed to be innocent after being told of the charges, though a month later they changed their statements.
Aguilar Sánchez's role in the case arose a month after the package was discovered coming from Maracaibo, sent by a person identified in court documents as Ender Soto. That day, according to the criminal complaint written by an HSI agent, Aguilar Sánchez arrived in Miami from Maracaibo.
Passport control officials at the airport delayed and started questioning him, as well as checking his belongings and looking through his cell phone.
"The contact list of Aguilar Sánchez's cell phone contained a number of contacts relevant to the ongoing investigation, including that of Ender Soto," the criminal complaint said.
According to that same complaint, the investigators also managed to link Aguilar Sánchez to one of the two defendants who were arrested on October 21.
It was not until December 1 that Aguilar was arrested at the airport while trying to travel to Venezuela, according to the complaint.
Though the two arrested in October initially pleaded innocent, both Jose Alexander Gutiérrez and Alfredo Montilla Hernández decided to plead guilty during their separate hearings.
Jose Alexander Gutiérrez Morales and Alfredo Montilla are facing charges of "conspiracy to export firearms and ammunition from the United States without a license" and  "attempted smuggling of property," according to court documents.
Sources: El Nuevo Herald; Univisión