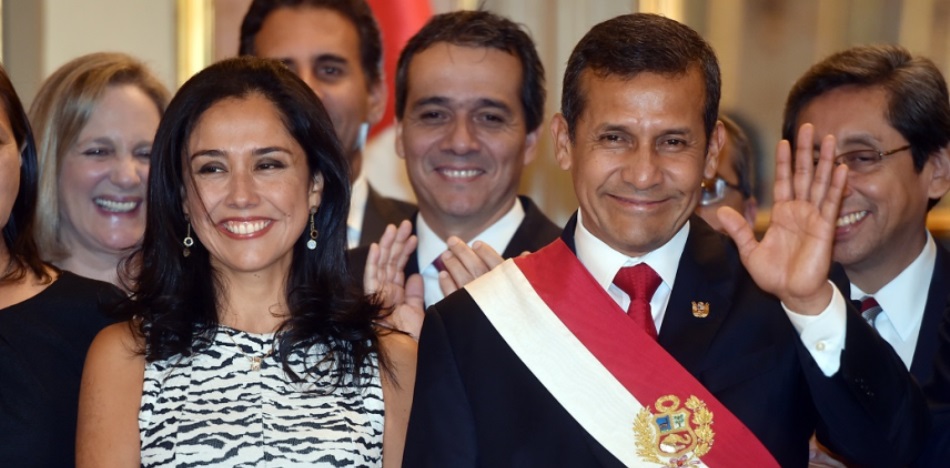 EspañolAs investigations continue involving former Peruvian President Ollanta Humala and First Lady Nadine Heredia in the Odebrecht scandal, officials warned that the couple may try to escape legal repercussions by leaving the country.
Prosecutor Germán Juárez requested that the courts alter travel restrictions placed on the couple, each of whom are being investigated for laundering campaign finances for the Nationalist Party.
On January 11, a court in Peru said former First Lady Heredia can leave the country, but must return every 30 days. The couple is allegedly looking for a way around this.
Ollanta Humala and former First Lady Nadine Heredia requested that power over their children be transferred to extended family, one reason the magistrate warned that the courts must prevent against the "danger" of their escape.
.
The couple's proposal came two days before their planned trip to Rome, where they will coordinate a position at the United Nations' Food and Agriculture Organization.
"What are they trying to have us believe?" the prosecution asked. "They have created a way for a possible exit to the outside. So much so that both have given power to Mrs. Rosa Heredia, the cousin of Mrs. Nadine Heredia, on the assumption that if anyone of the two leave together or apart, this woman can go abroad with the children."
In the first document proposal, Heredia gives power to her husband "so that I can travel with my aforementioned children or with the person he designates, to the interior and outside the country without limitation, giving him the widest powers and can sign on my behalf any document that was necessary without restriction of any kind."
In the other, Nadine Heredia and Ollanta Humala give power to Rosa Elena Heredia Mendoza, cousin of the former first lady, empowering her to travel with her children "as often as she deems fit" both inside and outside the country "without any limitation."
The former first lady has also reportedly given Ollanta Humala and the nationalist ex-parliamentarian Santiago Gastañadui powers to sign for her and represent her before any authority.
Judge Richard Concepcion Carhuancho will have a period of two days to decide on how to respond to the request.
Source: El Comercio