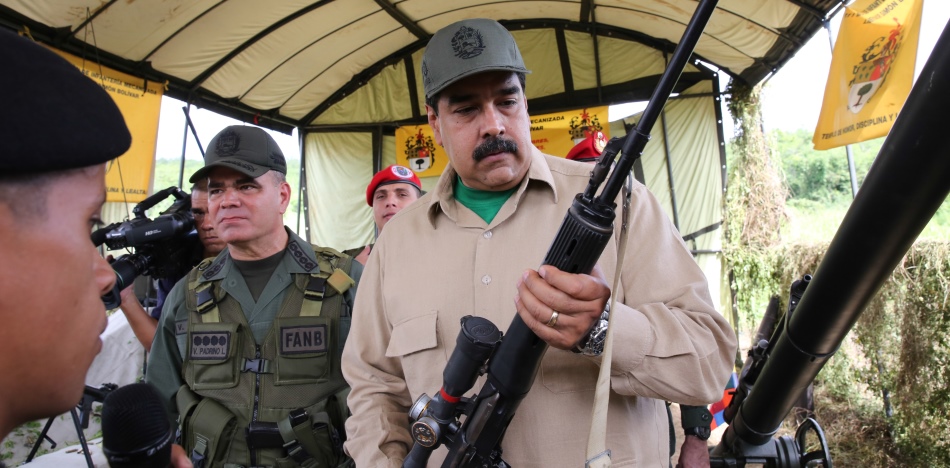 EspañolVice Minister of the Revolutionary Armed Forces of Cuba supervised Venezuela's military drills in preparation for the country's supposed invasion.
Joaquín Quintas, the General of the Cuba's army corp, traveled Saturday, January 14 to a Venezuela military base on the island of La Orchila, to which only high-standing officials of the country have access.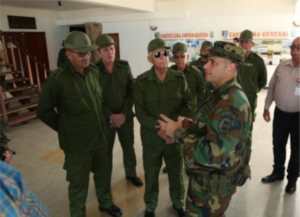 Quintas came with other officers, many of which reportedly specialize in strategic defense, and oversee defense operations of an exercise named "Zamora 200."
Some 580,000 soldiers and civilians participated in different maneuvers that were broadcast on radio and television, while President Maduro called on the country to defend against an oil-motivated invasion of "the empire."
Defense Minister Vladimir Padrino López said the exercises are intended to "face the nature of the aggression we are suffering and that we are living."
This is not the first time Maduro's administration has mentioned a supposed war as an excuse for mobilizing hundreds of soldiers.
On March 14, 2015, a special exercise was carried out at the national level, in which eighty thousand soldiers and twenty thousand civilians participated in a training exercise for the population in defense of sovereignty, and under the notion that a war had been declared by the United States on Venezuela.
The Venezuelan government broadcasted simulations of bombings, sabotage and kidnappings on national television to prepare for a US attempt at invasion — the defense against which involved militias made up partly of civil society.
The same day, a military official died and two others were injured when a tank fell into the Sanare River in the state of Apure.
At that time, photographs circulated social media that showed women dressed for battle, equipped with high heels and purses.
Two years after those "military exercises," Maduro's administration appears to be back at it, despite being unable to show any real evidence of an invasion attempt by the United States or other external threats.
Sources: Martí Noticias; Runrunes