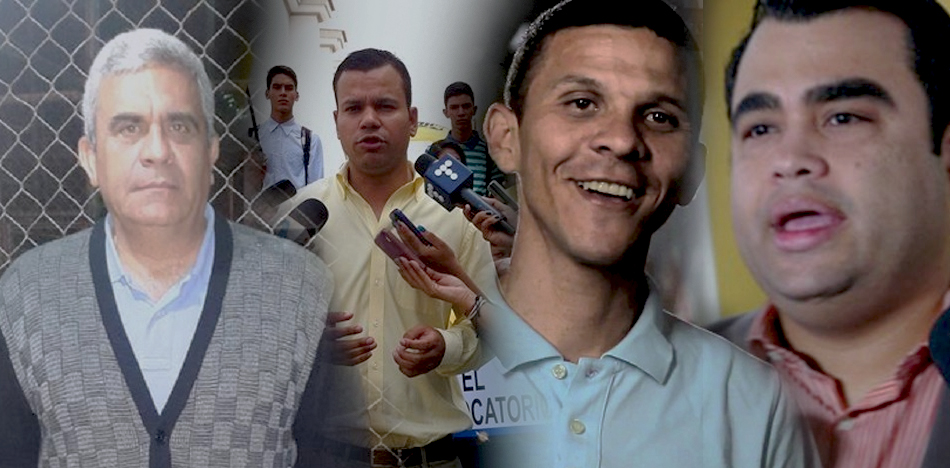 Venezuelan President Nicolás Maduro's newly created "Anti-Coup Command" led by newly appointed Vice President Tareck El Aissami, has recently detained a deputy with parliamentary immunity, three opposition councilors, and revoked the parole of an ex-political prisoner.
On Thursday, January 12, the Minister of Interior, Justice, and Peace, Néstor Reverol, confirmed the arrest of the Zulia councilmen Jorge González and Romer Ángel Rubio Flores for their alleged participation in a destabilizing plot related to supporting former Maracaibo mayor and presidential candidate Manuel Rosales.
According to the opposition party Primero Justicia, they were "kidnapped" by the Bolivarian National Intelligence Service (Sebin).
The Anti-coup Command also detained deputy Gilber Caro, who was arrested in the central state of Carabobo. Vice President El Aissami says that the legislator had been making "terrorist plans."
The first vice-president of the ruling United Socialist Party of Venezuela (PSUV), Diosdado Cabello, said that the deputy's arrest "is an achievement of the Anti-Coup Command."
Cabello claimed that Caro was arrested because he was found to have "terrorist plans" for carrying out "the rescue" of Leopoldo López during the opposition march which has been called for January 23.
Néstor Reverol, on the other  hand, alleged that deputy Gilber Caro was involved in organizing units linked to Colombian paramilitary cells.
Nevertheless, Freddy Guevara, leader of the opposition Popular Will party, of which Caro is also a member, assured that the incident was a "false arrest."
Guevara added that Caro has parliamentary immunity, so according to the Constitution, he must be brought before the Venezuelan National Assembly in order to decide whether or not his immunity should be withdrawn.
Social media networks also reported the arrest of councilman Roniel Farías, although no official information on his whereabouts is yet available.
Also in custody was General Raul Baduel. Considered a "political prisoner" by the opposition, Baduel was paroled on August 12, 2015, after serving six years of a seven years and 11 month sentence in a military prison for alleged corruption offenses.
The retired general led a military operation that restored Chávez to power following a coup that briefly removed him from power in April 2002. However, Baduel ended up opposing Chavez. Military intelligence agents arrested him in 2009 and he was convicted for corruption in 2010.
Source: Sumarium, El Nacional