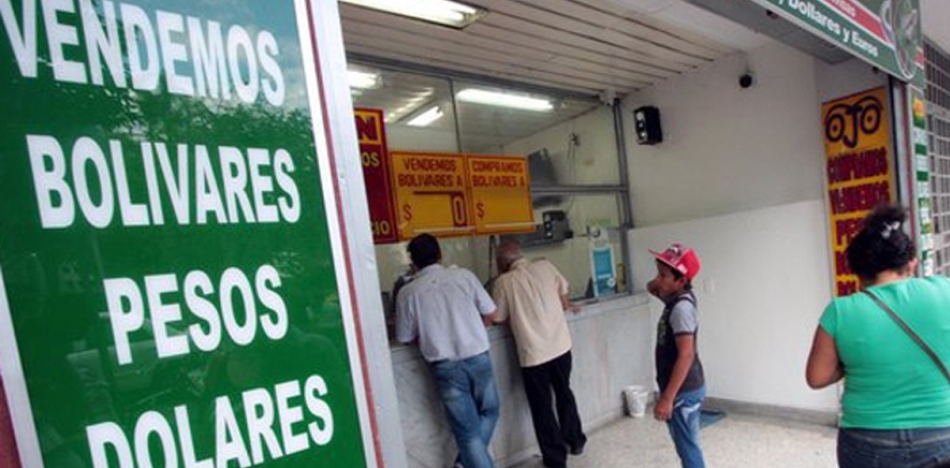 Venezuelan president Nicolas Maduro announced new economic measures for his country; among them the installation of foreign exchange houses on the border with Colombia, as well as the rotation and ratification of ministers.
The president said Monday he will allow the legal exchange of Venezuelan bolivars for Colombian pesos through exchange houses that will be located in Ureña, in Táchira state and Paraguachón, in Zulia state.
Venezuela has experienced the world's highest inflation rate in recent years, as its people have suffered from widespread shortages, rampant insecurity, and high levels of corruption.
Maduro's move marks a U-turn in the nation, which since 2003 has exerted an iron grip over all foreign currency exchange. Maduro suggested that the policy change was taken in order to take away control from mafias that he alleges are controlling currency exchange along the border, aiming to destabilize the Venezuelan currency.
Few economists agree with this assessment.
"I have decided to approve the border exchange houses in San Antonio del Táchira and Paraguachón," he said on national television. In addition, he announced changes for cabinet ministers who will be in charge of the 15 departments that head the Bolivarian Economic Agenda during 2017.
Elías Jaua, who was recently appointed minister of education, will be in charge of the pharmaceutical department, and Miguel Pérez Abad, who was vice president of the economic department, will assume the reins of the industrial department.
It was also announced that Aristóbulo Istúriz, who until a week ago served as vice president of Venezuela, will assume the leadership of the department of communal economy.
In addition, he appointed Nelson Martínezto head the petrochemical department, and put Ramón Lobo in charge of the public and private banking department.
Also announced were: Marlenys Contreras (tourism), Eulogio del Pino (hydrocarbons), Roberto Mirabal (mining), Manuel Quevedo (construction), Juan Arias (forestry and basic industries), Wilmar Castro Soteldo (agriculture), Vladimir Padrino López (military industrial), and Manuel Fernández (telecommunications).
Sources: La Patilla, Globovision