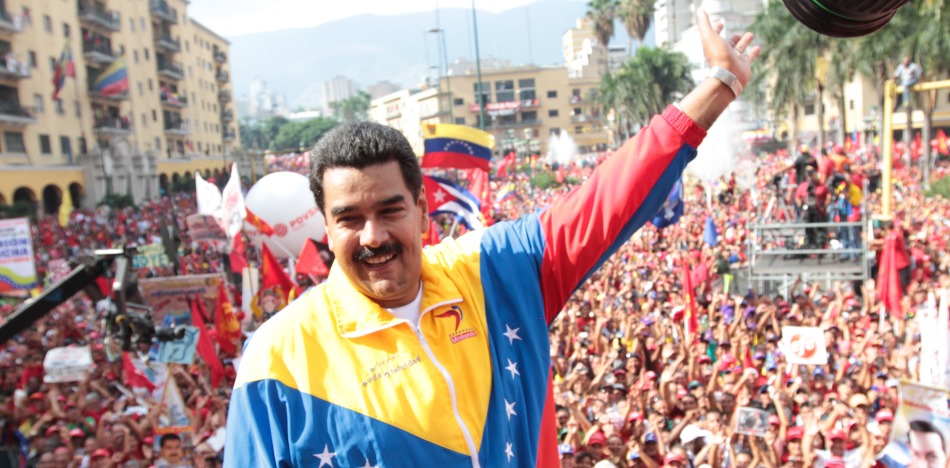 Aporrea, a popular Chavista-oriented website, has published an article in which it details the dark future for the government of Nicolás Maduro.
During the government of Hugo Chavez, Aporrea became the premiere digital medium of "chavismo"; it has now evolved into a platform critical of both the government of Nicolás Maduro and the Venezuelan opposition.
Javier Antonio Vivas Santana wrote that he anticipates an abysmal electoral result for the government in the upcoming mayoral and gubernatorial elections; an election that may be as devastating for them as last year's which led to a stunning rebuke of Maduro's government, and an overwhelming majority for the opposition in the Venezuelan National Assembly.
Aporrea admits that the South American country faces "the worst crisis in contemporary history" in Venezuela.
They doubt that elections will, in fact, be held, taking into account that the National Electoral Council has already illegally postponed them. They were due to take place in December of this year. If such elections were to take place, Aporrea estimates that the socialist regime would lose "not less than 21 governorships and more than 290 mayoral elections."
"We know perfectly well that Maduro is incapable of diagnosing the social reality and the political behavior of the voters when they head to the polls. He aims to cling to power by hoping against hope that those who were the 'beneficiaries' of one of the government's missions or those who have seen 'public works' inaugurated by the government, will offer their votes to the socialist regime without thought […] the only certainty is that as long as salaries and living conditions do not improve, the greater the repudiation of their government policies, even if the government continues to promise them the world."
The article assures that "madurismo" will invariably lose the majority of its current posts through popular elections; currently the greatest point in the socialist regime's favor is the rampant internal division within the opposition.
Aporrea also turns its rhetorical fire on the dissidence represented by the Democratic Unity Table party (MUD): "they also refuse to consider leadership changes, which would be reasonable, especially when they have had a year with abundant failures, and few successes."
The article culminates with a worrisome prognosis in which it assures that Maduro is seeking "to drive the nation to a state of social decay."
He will only continue to seek chaos and social decay, looking for the possibility to take power by force, if necessary; anything to allow him to continue "commanding" without holding elections, because if he allows the elections to proceed, the handwriting is on the wall.
Source: Aporrea