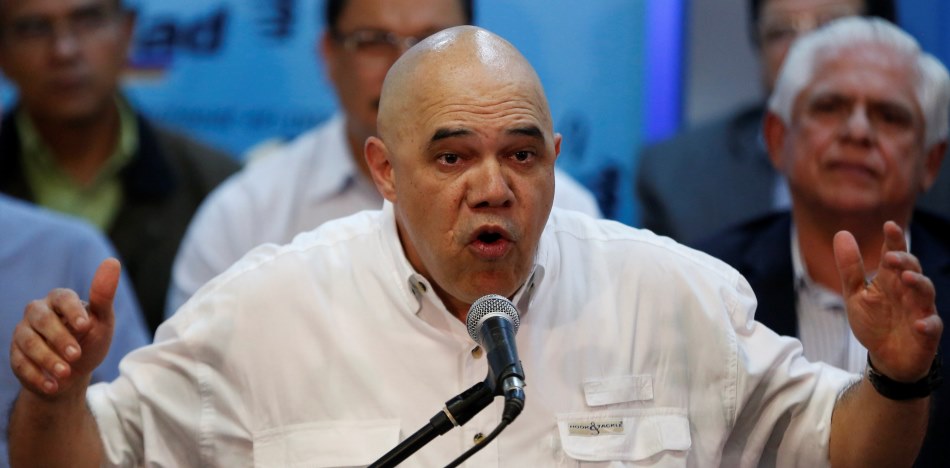 EspañolAnd Venezuelan opposition leader and Executive Secretary of the Democratic Unity Roundtable (MUD) Jesús "Chuo" Torrealba stressed in a press release that as of January 10, President Nicolás Maduro's administration will turn three years old, making it "disposable."
For Torrealba, that day makes the "misrule of Maduro" susceptible to being revoked.
"From that moment on, it becomes dispensable, disposable," Torrealba explained in an interview with Capitolio TV.
In view of the possible "instability" presented by Maduro's continuing rule, Torrealba described the need for the opposition coalition to be a "useful tool for social and political struggle."
Venezuela needs a "unity of purpose," beyond a unit of "acronyms" or "a federation of egos," he said.
"While celebrating victories, they practically pushed me over because everyone wanted to get in the photo, but when it comes to explaining (what's going on) in the country, no one is there," he criticized.
He said political leaders shouldn't find out about major happenings — like dialogue with Maduro's adminstration — from watching TV.
Torrealba also discussed leaving the Democratic Unity Party if necessary.
"If that was the solution, the crux of the problem … Well, I'd delighted," he said.
Source: La Patilla.