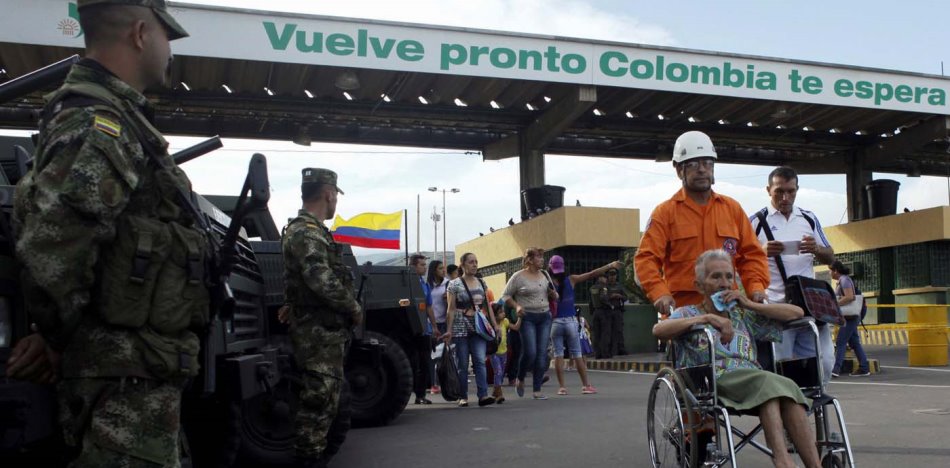 EspañolThe border between Colombia and Venezuela will allow crossing for 15 hours during Christmas and New Year, the Colombian Foreign Ministry said.
The opening will be held between five in the morning Colombia time and eight in the evening.
The Ministry of Foreign Affairs said Simon Bolivar International Bridge, linking the Colombian town of Cúcuta and Venezuelan town of San Antonio; Francisco de Paula Santander, which connects Cúcuta with Ureña, as well as the José Antonio Páez bridge, between the department of Arauca and the state of Apure.
It will also be possible to link Puerto Carreño, Colombia and Puerto Páez, Venezuela, as well as Paraguachón between La Guajira and Zulia, and the Union Bridge, which connects Puerto del Plata, Colombia with Boca del Grita Venezuela.
On December 15, President Nicolás Maduro announced the closure of the Colombian-Venezuelan border, arguing that the Colombian mafia was guilty of accepting 100 bolivars to boycott the Venezuelan economy; however, this Tuesday, December 20, Venezuelan Defense Minister Vladimir Padrino said border crossings would be gradually opened again.
Venezuelans, faced with a scarcity of food and medical supplies, had started crossing the border in waves to look for basic products and services.
Colombian President Juan Manuel Santos, responding to the accusations of Maduro, said the economic problems that afflict Venezuela did not originate in Colombia, and argued that that situation would not be fixed by closing the border.
Source: Sumarium