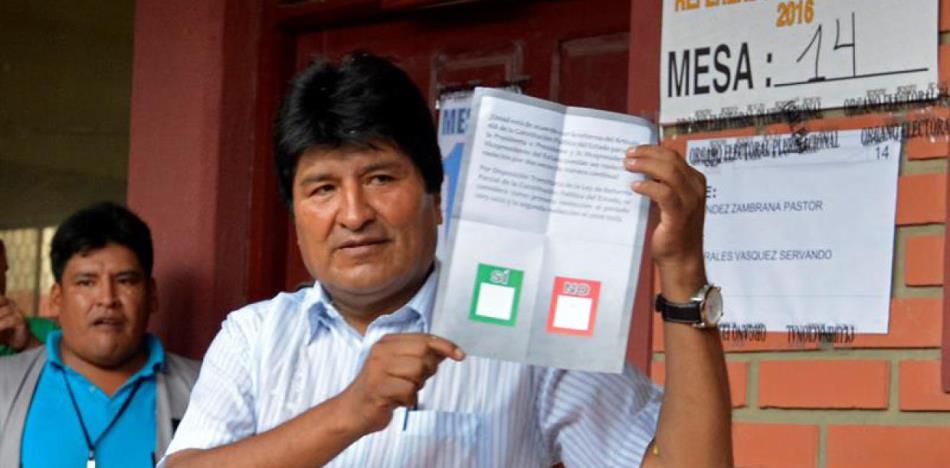 EspañolBolivia's courts have ruled out another referendum attempt that could have kept President Evo Morales in office for another term.
"You can not raise a new consultation, a new process with the same content on something that has already been decided on by the Constitutional Court, whether or not it has been submitted to a referendum," Judge Ruddy Flores said.
The Catholic Church of Bolivia asked the ruling party Movement to Socialism (MAS) to respect the results of the referendum and the citizens who decided to vote against a reelection.
"It is not a matter of right, left or center parties, it is a question of knowing and remembering that on February 21 of this year the Bolivian people spoke and their word should be respected," Secretary General of the Bolivian Episcopal Conference Monsignor Aurelio Pesoa said at a press conference.
The Bolivian opposition threatened to mobilize if Evo Morales did not respect the outcome of the referendum.
The ruling party refused to accept the result of the referendum on the grounds that there was a "dirty war campaign" and accusations that the president had an alleged son with a company representative of China CAMC, which has large state contracts.
Sources: El Deber; Notiamérica