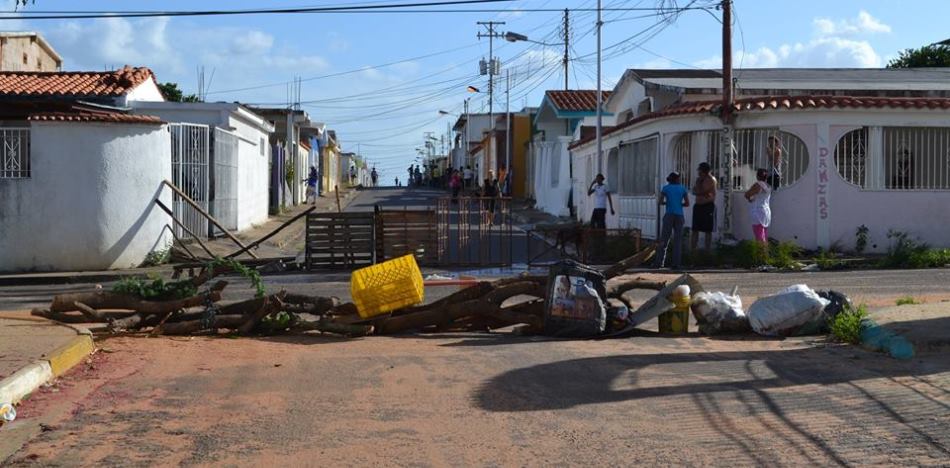 EspañolA city in Venezuela was devastated after two days of continuous looting following a measure taken by President Nicolás Maduro to remove the circulation of 100 bolivar notes.
The city is Ciudad Bolivar, capital of the Bolivar state in southern Venezuela. The town is now "no man's land" and militarized. At least 350 shops were looted and destroyed. Its inhabitants have placed blockades in the streets and have armed themselves with sticks and even machetes to prevent thefts in their homes.
The tension continues after a curfew was announced by Mayor Sergio Hernández who, through a radio broadcast, announced the ban on the transit of private vehicles, motorcycles, children and teenagers until Monday, December 19.
Despite deployment of security — which included the municipal and state police, the National Guard, tanks and two helicopters flying over the city — looting continued through December 18.
Venezuelans fear that Ciudad Bolívar is just the beginning of what could happen in the rest of the country as the economic crisis continues to worsen.
This started because Maduro decided to take the 100 Bolivar note out of circulation. Before this, many citizens could not exchange their money and were stuck with worthless notes.
The situation is critical in sectors such as Tumeremo, where almost 100 percent of the economy is handled in cash by the gold industry.
Many robberies occurred under the watch of State Security officials, who decided not to intervene.
En la parroquia La Sabanita,en #CiudadBolívar saquearon un negocio ante la presencia de la #GNB– #18Dic | Vídeo: Cortesía pic.twitter.com/LB59gOPy4g

— Pableysa Ostos (@PableOstos) December 19, 2016
Merchants reportedly suffered major losses after their establishments were broken into and looted. Supermarkets, clothing stores, pharmacies, refrigerators, liquor stores, self-repair shops and hardware stores were just some of the kinds of stores that were looted.
Social Media 
On social media, Venezuelans uploaded photos that reflect the magnitude of the crisis.
Ciudad Bolívar a esta hora. 11:50pm #18D pic.twitter.com/56Lm4qT7pE

— QpC news (@QpC_news) December 19, 2016
https://twitter.com/epascuense/status/810574298394095617
Es extremadamente grave la crisis generada por Nicolás Maduro en Ciudad Bolívar. Mañana la @AsambleaVE debe pronunciarse al respecto. pic.twitter.com/X0FsSUlaX6

— Julio Borges (@JulioBorges) December 19, 2016
After the chaos
After the desperation of thousands of Venezuelans trying to keep or exchange 100 Bolivar notes, Maduro decided to extend the date he would take the money out of circulation until January 2, 2017.
Venezuelans are reportedly waiting in long lines to be able to exchange their bills.
Collapsed banks created even more uncertainty, prompting distressed citizens to protest throughout the country.
Protests were also reported in the states of Monagas, Anzoátegui, Zulia, Lara, Monagas, Táchira, Barinas and Mérida due to the refusal of shops and petrol stations to accept the currency.