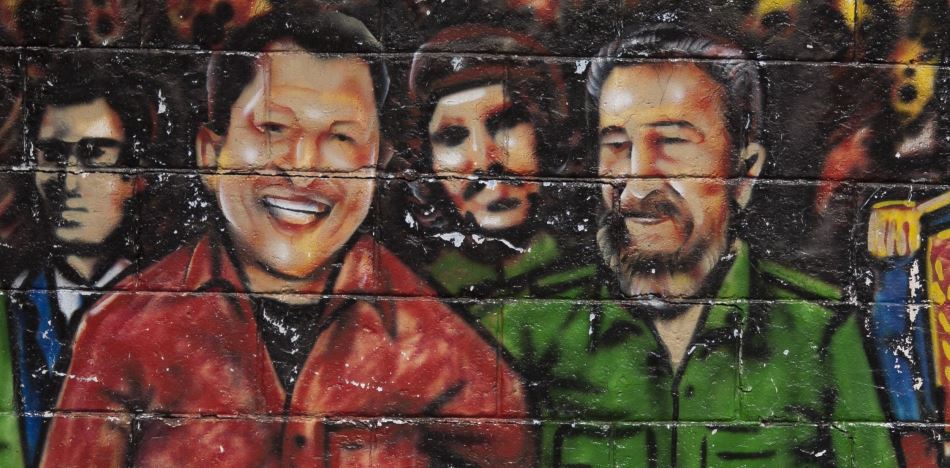 EspañolThe Cuban regime is gradually moving away from Venezuela President Nicolás Maduro following the death of former commanders Hugo Chávez and Fidel Castro.
The diplomatic landscape of its bilateral relationship has been reportedly complex, depending on mostly on oil.
"Now Mr. Castro is gone, three years after Mr. Chávez's death, and the union between their two countries, while still strong on paper, is withering away fast," Journalist Anatoly Kurmanaev said.
Everything has changed in Havana. The posters and murals in which Chavez appears embracing Fidel Castro or show both walking through fields of sunflowers are fading, or gone.
Residents said their future depends more on US tourists and investors than on Maduro's policy.
"We are very grateful to Chávez, but we have to fend for ourselves now," said Antonio Alborniz, a former refinery truck driver. "The oil is gone."
Kurmanaev explained that as Venezuela sends less oil to the island, the relationship dissolves.
The oil from Caracas that once paid doctors in Havana is running out, putting in danger an ideological union that is only strong on paper, but becoming less and less a reality.
Daily shipments of more than 100,000 barrels of subsidized Venezuelan oil, the lifeblood of Cuba's economy, have dropped by more than half since 2013, according to oil traders and Cuban refinery workers. In November, Cuba had to buy oil on the open market for the first time in 12 years, because of Venezuela's plummeting output.
Medical shipments to Cuba reportedly fell by 15 percent this year.

"Overall, Venezuelan exports of crude oil and refined products to Cuba, which generate most of the island's electricity, fell to about 55,000 barrels a day this year through October from the peak of 115,000 in 2008, according to data from Petro-Logistics SA, a consulting firm that tracks tanker movements," the WSJ reporter wrote.
"Fidel was very aware of the current problems in Venezuela," Ali Rodriguez, the Venezuelan ambassador to Havana, said in an interview. "The Cuban government understands that Venezuela can no longer provide all the things it provided."
Source: The Wall Street Journal