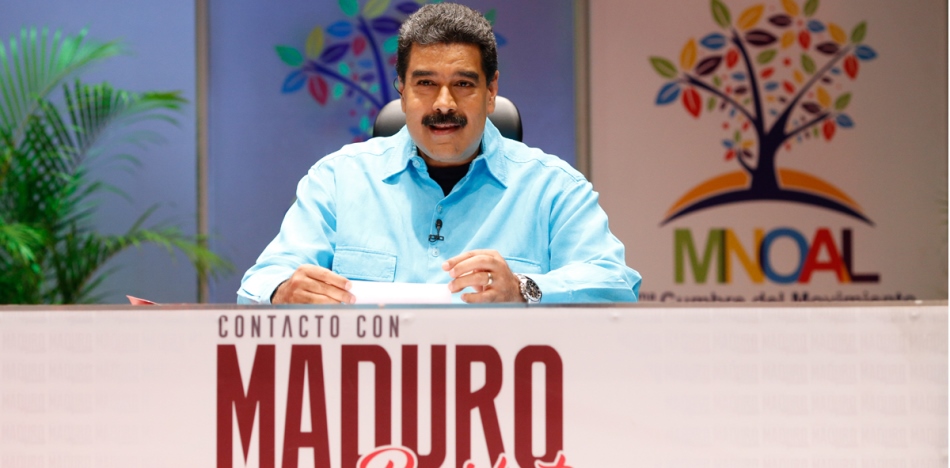 The regime of Nicolás Maduro has insisted upon the need for Venezuelans to do away with cash. In fact, the president has indicated that from January 5 on, those who carry out electronic transactions will receive benefits.
Not only is there an order that every person who is found in possession of large amounts of 100 bolivar notes will be stopped by the Venezuelan authorities, but there are also new measures that induce Venezuelans to eschew the use of cash and to handle all their financial transactions through electronic banking and points of sale.
From now on, all commercial premises must deduct 2% of the Value Added Tax (VAT) from all electronic banking transactions. This includes the use of cards at points of sale and online transfers. The authorities have justified the measure as an action against smuggling.
But that's not all. Maduro has said that "from January 5 on, those who make payments on electronic platforms will receive a credit for using that system."
The regimes new policies have generated a great deal of controversy, and Venezuelans are wondering what is the rationale behind these measures.
Economist Willians Ruiz told the PanAm Post that this state strategy seeks to "eliminate a large part of the money supply in order to prevent the hyperinflationary process from worsening or becoming even more evident."
For Ruíz this is a rather late strategy and demonstrates that the Maduro regime has opted for the easiest option.
"In order to stop hyperinflation, we must change our monetary policy, put a halt to reckless currency printing, stop accumulating fiscal deficits, and end price controls," he said.
He said that the Maduro regime opted for the easiest route because rather than deciding to reduce currency printing, they have, on the contrary, "expropriated" the money from the Venezuelans.
He pointed out that with this move to get the highest denomination note out of circulation and force Venezuelans not to use cash, the government seeks to recycle a large percentage of paper money for the new monetary denominations and thus reduce the money supply.
"Any Venezuelan who keeps those notes for any reason, will lose his money, his work, and will be stuck holding worthless paper," he said.
Ruiz said that this is a "ruthless strategy", because with the forced recall of 100 bolivar bills, the regime "will help to finance the new money supply."
In addition, Ruiz noted that "bills are a commitment to citizens, a debt." He explained that for the world's central banks "it is easier to create unrealistic payment methods by electronic means" and "to create money without backing."
Daniel Raisbeck, a university professor, columnist and editor-in-chief of PanAm Post, said in an article published on the web site Legal Scope that "prohibiting the use of cash is restricting freedom."
Raisbeck quoted German ex-parliamentarian Frank Schäffler as saying that cash also prevents "banks from spinning an ever-larger credit wheel."
In an economy where public and banking debt grows daily, the use of cash frustrates the efforts of the ruling class to place the full weight of the state debt on the shoulders of their subjects.
According to the article, a potential "colossal increase in debt is an obvious danger that would arise from the prohibition of cash." Raisbeck added that the combination of negative interest rates and the prohibition of cash would subject citizens to losing the value of their deposits in banks."