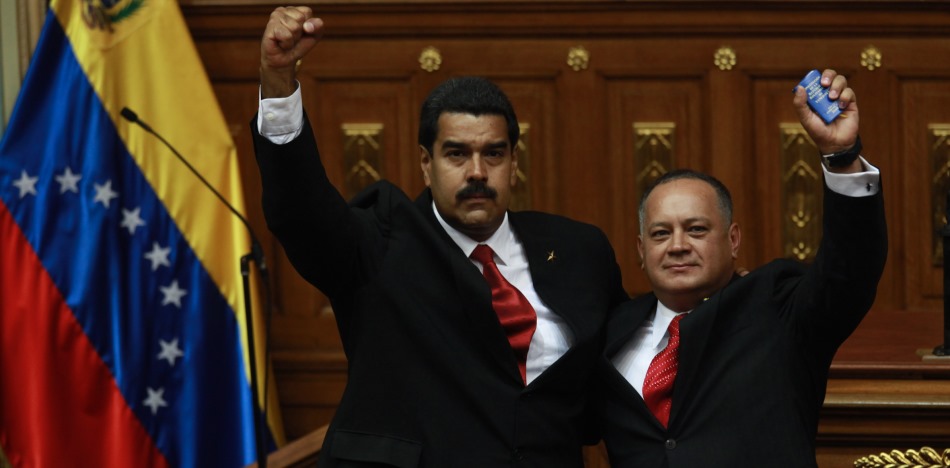 "Nicolás Maduro and Diosdado Cabello divided up Venezuela between themselves after Chavez's death." This was the affirmation of Efraín Campo Flores, one of the "narcosobrinos" of the Venezuelan presidential family, according to recordings that were released to the American newspaper El Nuevo Herald.
In a report published by Antonio Maria Delgado, the "inheritance" Chavez to his two closest allies was the sharing of power: "Diosdado Cabello controlled tax revenues, mining, and food" while Nicolás Maduro controlled oil revenues.
This explanation was given by the "narco-nephew" when he divulged the power accumulated by Cabello in a meeting with an alleged representative of the Sinaloa Cartel, who was actually cooperating with the American DEA (Drug Enforcement Agency).
Another of the shocking revelations detailed the use of drug funds to finance the electoral campaigns of Chavismo, as well as the arbitrary use of the judicial system to imprison those who represented a threat to the executive branch.
Campo explained that part of the proceeds from the 800 kilogram cocaine shipment would be sent to leaders of Chavismo located in different states in order to buy votes, with around USD $100 budgeted per vote.
According to El Nuevo Herald, all these statements were made at the end of an October 2015 meeting between Campo Flores and DEA informant José Santos Peña, which took place in Caracas.
"We made a pact, behind closed doors" and Cabello said: "Leave these three things to me (the collection of taxes, mining, and control of preferential dollars linked to food imports) and you have complete control of petroleum," Campo explained in the conversation, which had been organized in order to negotiate multiple shipments of cocaine to the United States.
In the same audio, the "narco-nephew" affirms that Diosdado Cabello maintains control of all the ports and airports of the South American country.
But one of the most attractive business sectors in Venezuela is access to the preferential dollar exchange rate for food imports, which enjoys a much lower exchange rate, when compared to the parallel exchange rate, which is all that is available to the overwhelming majority of Venezuelans.
The official exchange rate for priority imports has a preferential rate of 10 bolivars to the dollar, compared to the parallel rate (black market) that has recently fluctuated around 4,600 bolivares fuertes to the dollar.
Corrupt operations with dollars acquired with the preferential rate and then diverted to the black market, where they generate colossal profits, have cost the nation more than US $25 billion, according to Chavez's former minister of Planning and Finance, Jorge Giordani.
Source: The New Herald