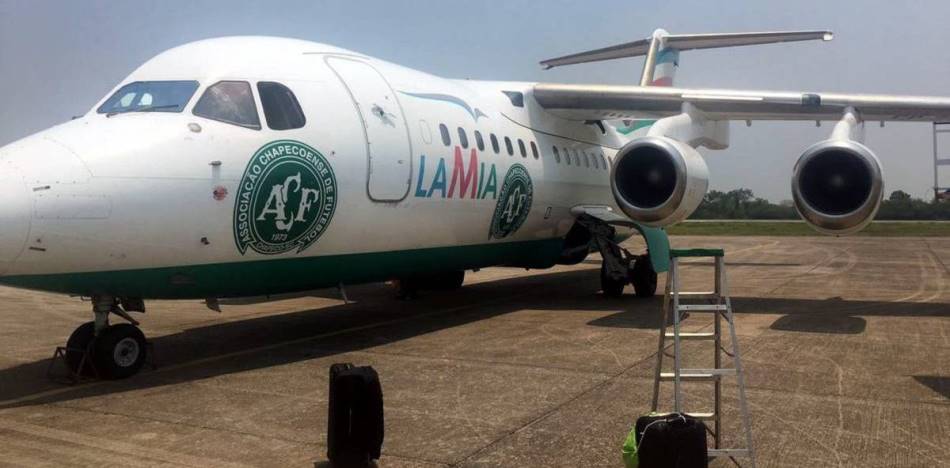 EspañolDirector of the airline LAMIA revealed Tuesday, November 29 that the pilot of the plane that crashed in Colombia could have filled up the aircraft with extra gasoline if necessary, leading some to believe that this could have been the cause of the accident.
In an interview with General Gustavo Vargas, Director of LAMIA, he revealed the plane's itinerary and list of protocols before it crashed five minutes before landing at the Medellín airport.
Though relevant information from the ongoing investigation has yet to be released, the main hypothesis from various flight experts is that the plane was traveling without enough gasoline, and wasn't able to reach the landing strip.
The director confirmed that for some reason, the pilot didn't fulfill the established requirements for that particular flight path.

From Santa Cruz, the pilot had to go to Cobija, Bolivia. From Cobija he had to go to Medellín. Instead, he went directly to Medellín, and from there had to decide whether to continue in that direction or redirect to Bogotá.
"It was night," Vargas said. "And coming from Brazil made that even more complicated. But in hindsight, if the pilot continued toward Medellín it's because he had the ability to do so."
Experts in aircraft security questioned the use of the plane used by LAMIA to travel the distance — over 1,400 miles — that separated Santa Cruz de la Sierra and the José María Córdova Airport in Medellín.
According to Vargas, gasoline was never considered a problem, as the same aircraft had already made the trip between Santa Cruz and Medellín on two other occasions. Additionally, it was also possible to redirect the flight to Bogotá to refill.
"If he thought he didn't have gas, he had to go to Bogotá to refill," Vargas said. "The airport in Bogotá, according to the flight plan, was an option for whatever reason. Before passing Bogotá, he had to make the decision. If he was doing fine on gas, but there was some other problem, he still should have stopped."
For Vargas, the story about running out of gas is very difficult to believe. The pilot, Miguel Alejandro Quiroga Murakami, was a professional.
Source: El Deber