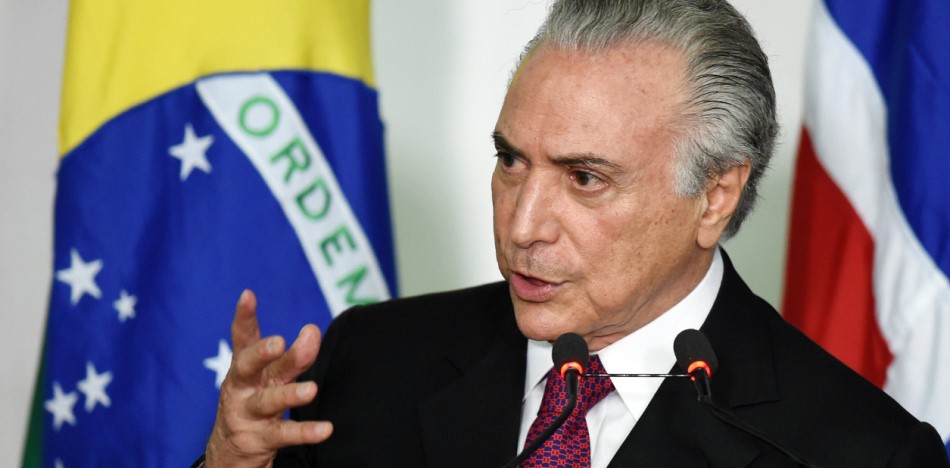 EspañolA corruption amnesty bill in Brazil would allow for bribes and illegal donations during elections, but President Michel Temer said he is prepared to block it if necessary.
In an attempt to downplay a series of scandals that threaten the stability of his adminstration, Temer said it would be "impossible for the President of the Republic" to approve amnesty of that nature.
Temer's comments come in response to the anger and frustration caused by the Chamber of Deputy's attempt to vote for an initiative that apparently grants amnesty to those found to be accepting bribes accepted during political campaigns.
Temer said there is little precedent for moving forward with such a proposal.
He held a press conference on the subject accompanied by Rodrigo Maia of the Chamber of Deputies and Renan Calheiros of the Senate, during which he ensured the population he will combat corruption that has become an ongoing trend in the country's political sphere.
Controversy arose when it was revealed that the initiative would benefit politicians by allowing them to get away with certain types of corruption.
"It will not be punishable in criminal or civil court if electoral donations posted, unposted are unreported omitted or hid (if used to finance) the political, partisan or electoral activity carried out up to the publication of this law."
Temer, who permanently assumed office in August following the impeachment of Dilma Rousseff, has promoted his intention to save Brazil from a decades-long recession, as well as scandals and corruption.
The President said that he wants to set aside controversy regarding amnesty proposed by Congress and instead focus on the vote on a bill he proposed that would limit spending for 20 years — the first of many austerity reforms.
Sources: El Observador; DW