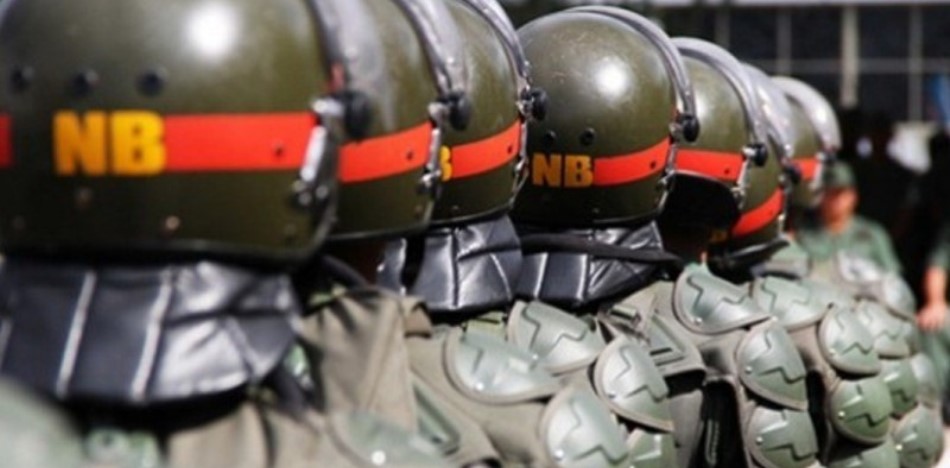 Español Social media in Venezuela will be off limits to the country's military personnel as the government tries to retake control of leaked sensitive information, a recent government report said.
The country's national guard will reportedly not be permitted to communicate through social media via cell phone in an effort to avoid information from leaking.
The document announcing the policy change was distributed to state-level officials making clear that the change is a permanent one, signed by Lieutenant Colonel Julio César Ferrer Miranda, Commander of the 113 task force in the state of Zulia.
Military personnel are not allowed to "disclose or leak information about institution-specific procedures, which also carry a bad image," the announcement read.
Military members may no longer have WhatsApp, Pink, Twitter, Facebook, Instagram, Facebook Messenger, Tango Telegram or IMO, among others.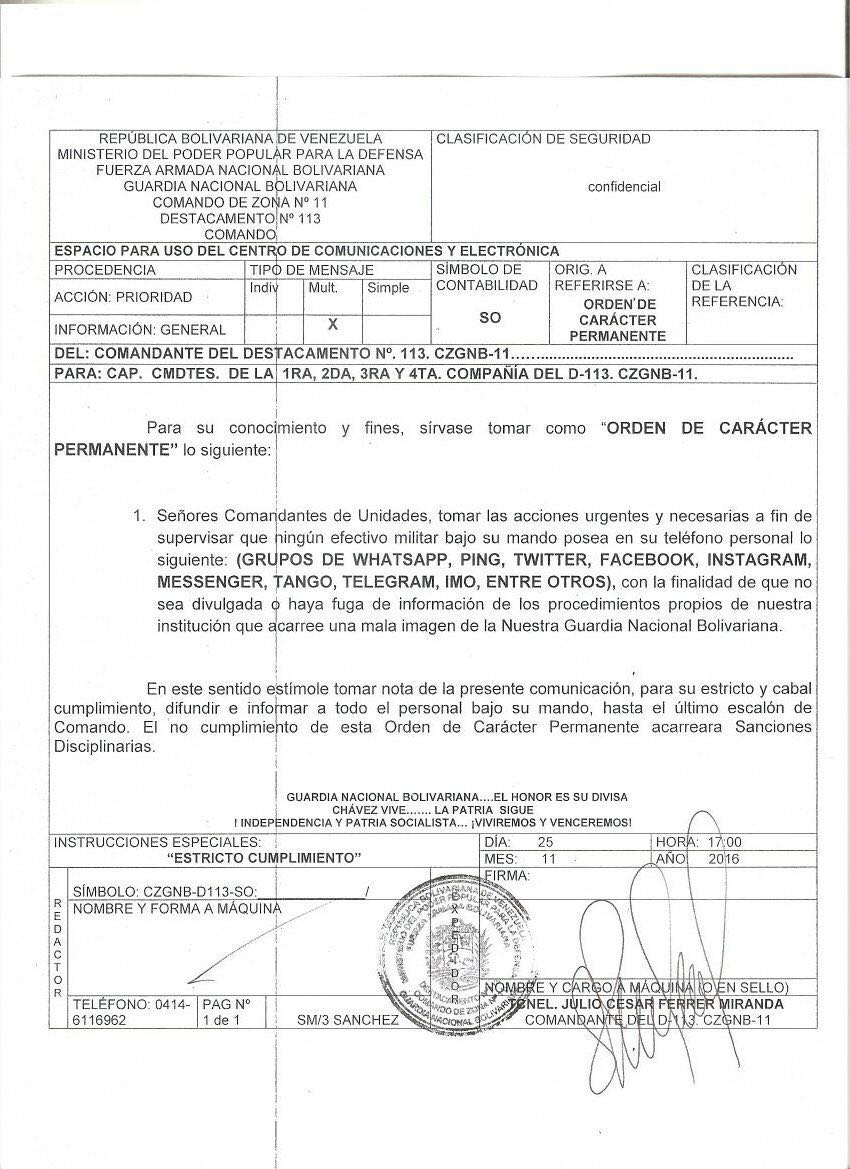 Sources: Caraota Digital; Diario La Verdad