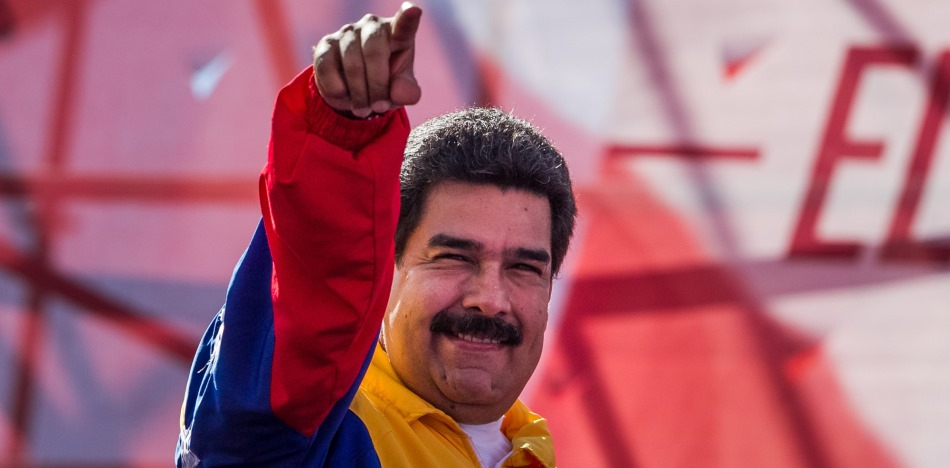 EspañolPresident Nicolás Maduro said on a recent television broadcast that quality of life has not diminished in his country and that Venezuelans "lack nothing."
During a television broadcast this Sunday, Novemeber 27, Maduro said the fall in petroleum prices has not influenced the quality of life for Venezuelans.
During the broadcast, Maduro ignored the increasing fatalities in his country as a result of sparse medical supplies and food over the last several months. He also did not mention that eight out of every 100 Venezuelans eat from the trash.
Additionally, Maduro didn't mention that Venezuelans often have to wait in long lines in order to be able to acquire basic products and food.
Maduro even went so far as to claim the government has made a "superhuman effort" to overcome the situation.

"Our children don't want for books or food" he said. "We haven't stopped pursuing our larger mission. We haven't stopped constructing housing … caring for wages or food stamps."
He also made reference to the alleged "economic war" led by the right.
"On top of the war for petroleum, we have had a financial world war and I have to explain to the armed forces and their officials the responsibility we have in these circumstances," he said. "We have an infernal economic war. You are the protagonists of the Great Sovereign Mission, have seen the monster from within, the parasitic economy that robs the people. But we must move forward as previous liberators did so many years ago."
Sources: Últimas Noticias; El Universal