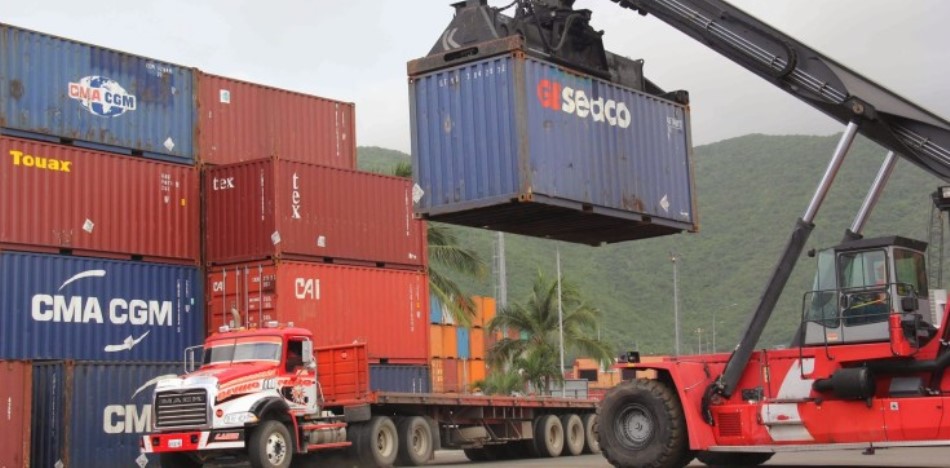 Venezuelan customs authorities have arbitrarily decided to impose the status of "legal abandonment" on a three ton shipment of medicine donated by a Chilean company to the Caritas Foundation of Venezuela.
Although Caritas claims to have complied with all customs requirements to receive the medicines, the Venezuelan government decided not to deliver them to their intended recipient, and instead to give them to the Venezuelan Institute of Social Security (IVSS).
The customs agency said that the inventory consisted of 525 boxes of medicines and 92 boxes of food supplements. The agency claimed, through its Twitter account, that 30 days had elpased and that the required documentation was never submitted.
A shipment of 617 boxes of drugs, which arrived at the Port of La Guaira on August 23, 2016, was declared in legal abandonment. This was deemed in accordance with the provisions of the Organic Customs Law, after expiry of 30 days without presenting appropriate documentation. The cargo, whose consignee is Caritas of Venezuela, is made up of 525 boxes of medicines and 92 boxes of food supplements. This merchandise arrived without any permit, and does not comply with requirements for importation, which is why it fell into legal abandonment. The main customs office in La Guaira proceeded to carry out appropriate measures with regard to these products, which were later awarded to the IVSS. Seniat wrote through his @seniat_oficial account, in five messages published this Tuesday, November 22.
Before this, the director of the charitable organization, Janeth Marquez, indicated that she did not have the official information on the subject; but she complained that the Ministry of Health did not fulfill the necessary procedures to allow for the importation of the products.
Márquez added that on Wednesday the Vice Presidency of Economy asked for an inventory of the medicines that were imported into the country, and they do not understand why such a request was viewed as burdensome.
He explained that for 60 days, Caritas was processing the entry of medicines through the Ministry of Health, but the agency did not study or grant permits for the importation of drugs into the country.
The representative of Caritas Venezuela had already complained that Venezuelan customs was charging the Chilean company 7,000 euros to pay for storage and safeguarding of the shipment.
The shipment of donated medicines included skin treatments, gastric medications, pain relievers, vitamins, minerals for children and medications to treat high cholesterol.
It should be noted that at least 50% of the drug shipments expired, while the Venezuelan state was considering allowing entry and delivery to Cáritas Venezuela.
Enairo Urdaneta, a Venezuelan who lives in Chile and coordinates the NGO Ven Mundo (Venezuelans in the World), recently explained that the situation is demonstrative of Venezuelans' concerns about the serious scarcity of medicines that began in Venezuela months ago.
The cargo left Chile on July 18, and arrived at the port of La Guaira on August 23 after passing through the port of Cartagena de Indias, Colombia.
Source: El Nacional