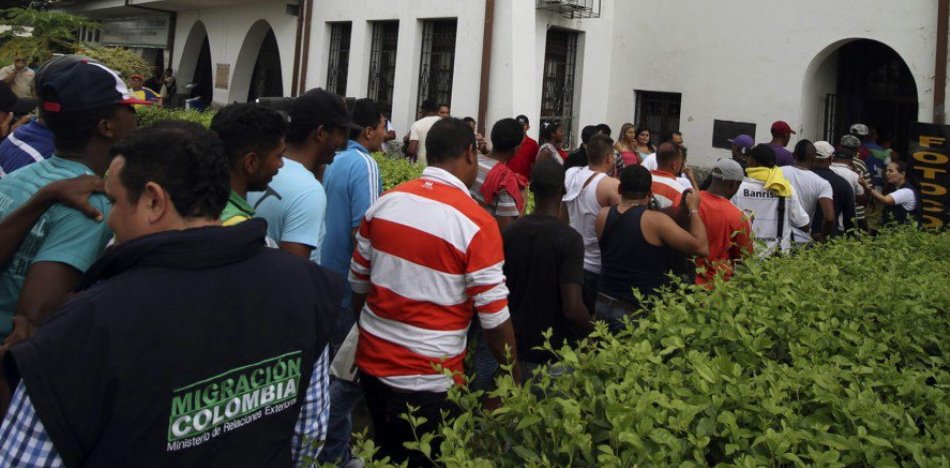 According to a statement from Migration Colombia, many of them were in a hotel in the municipality of Virginia, in the department of Risaralda.
"From there, they would have moved to the city of Barranquilla, where they would be employed as contractors by a company in the city in order to sell their products in the region," the report said.
According to officials, Venezuelans entered as tourists through the department of La Guajira, but started working on non-tourist activities.
Director of the Migration Colombia Christian Krüger reported that legal action will be taken against commercial establishments who employ foreigners without full compliance with the law, such as requiring a work visa.
The 21 Venezuelans join 49 Venezuelan women deported last weekend from several border cities by immigration authorities.
In mid-October, Colombia also deported 200 undocumented Venezuelans from Bucaramanga.
According to the station La F.M, there are more than 1,000 Venezuelans in Bucaramanga who compete with street vendors and do not have their documents in order.
According to Colombian Migration figures, since the reopening of the border with Venezuela just over three months ago, more than 5.5 million Venezuelans have entered and exited Colombia. The passage of Venezuelans to Colombia is mainly due to obtaining supplies such as food and medicines unavailable in their own country.
Source: La Patilla