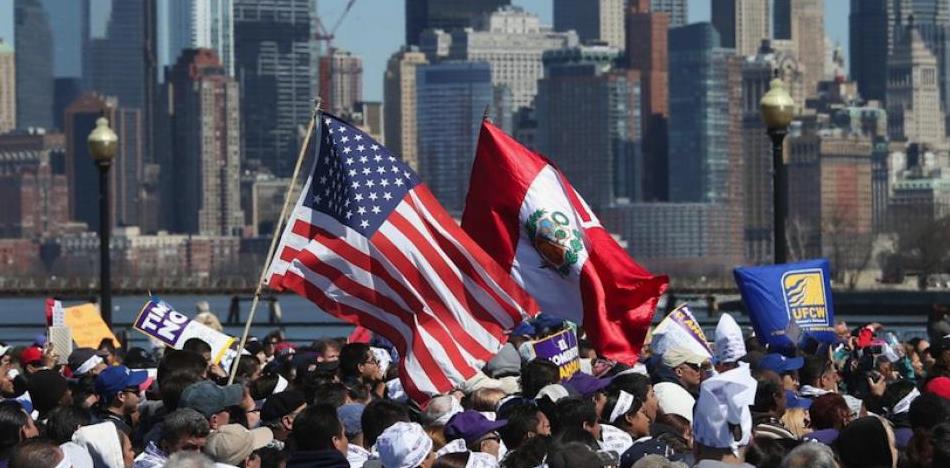 EspañolThe Peruvian government has addressed whether its citizens living in the United States — legally or not — are in danger of anti-immigration policies discussed on the campaign trail by President-elect Donald Trump.
Foreign Minister Ricardo Luna, when asked about Peruvians being included in Trump's plan to deport more than three million undocumented immigrants, he said there is "no imminent danger."
Luna said that Trump's plan is only for show, and won't ever happen.
"There is no imminent danger for those who are or are not Peruvians," he said. "First, Donald Trump will take office by the end of January. Now he has to establish how he will manage his internal agenda to consolidate the support he has achieved."
He said the Foreign Ministry has asked Peru's Ambassador to the US Carlos Pareja to travel to Lima for a joint assessment of the political environment following Trump's victory.
While the Foreign Minister also stressed that the population of Peruvians in the United States "is not especially significant in terms of numbers," he also said those who still feel worried should take solace in the fact that President Pedro Pablo Kuczynski (PPK) said he will also be opposing the construction of the border wall with Mexico.
Last week, PPK congratulated Donald Trump for winning the presidency despite having expressed "concern" about his candidacy during the election.
PPK greeted Donald Trump with a brief and modest message on Twitter, which he wrote first in English and then in Spanish.
PPK had been critical of Trump's candidacy especially in the case of the possible construction of a wall that would separate the United States and Mexico.
"We are going to oppose … what is happening on the US-Mexico border," he said. "Mr. Trump wants to put up a wall, which is a crime. … There should be no wall, the Berlin Wall fell in 1989."
Regarding the contribution Latinos make to the American community, PPK commented in September that "despite what Trump says, Latinos help the US."
"Because of immigration," he said, "(the United States) has reduced the average age of its population, and this has helped the financing of the country's social security."
Source: El Comercio; América TV