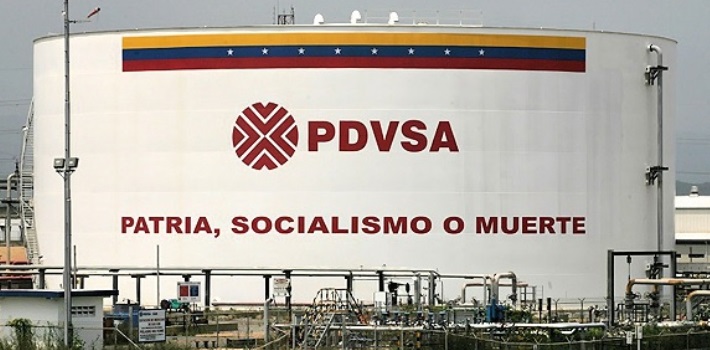 EspañolUS federal prosecutors are prepared to bring charges against Venezuelans involved in corruption in state oil company PDVSA, and to seize property that would offset the money lost by the US in the scandal.
Three anonymous sources close to the case told Bloomberg that the US government has been investigating at least a dozen Venezuelans.
The former executives of PDVSA being investigated are suspected of having accepted bribes to award high-priced contracts to clients, which helped divert more than USD $11 million.
The US government has set its sights on a series of US assets, including about 20 residential properties, including in Houston and West Palm Beach. Prosecutors have reportedly been tracking the money flowing through financial institutions Citigroup Inc., JPMorgan Chase & Co and Wells Fargo & Co.
Researchers are studying the relationships involving PDVSA and US companies such as Pratt & Whitney, General Electric Co., Rolls Royce Holdings Plc and ProEnergy Services, a company based in Missouri.
According to Bloomberg, those under investigation include government officials and prominent businessmen from Venezuela, as well as individuals involved in cocaine trafficking.
The DEA and the FBI are involved in the investigation, which has been underway for at least three years.
US officials have a strong legal interest in the case because alleged ill-gotten money passes through its banks and was used to buy property in the US. Other funds were transferred to offshore accounts in Panama.

According to sources, the US government would seize the property to create a fund that will eventually be returned to Venezuela after democratic elections.
On March 22, three former officials from Venezuela's state oil company pleaded guilty to charges related to a bribery scheme involving illicit energy contracts. They were found guilty of money laundering.
The United States Department of Justice said that each of these officials accepted bribes from two Venezuelan businessmen, Roberto Rincon and Jose Abraham Shiera Bastidas. They were accused in December of violating the Foreign Corrupt Practices Act.
Source: Bloomberg