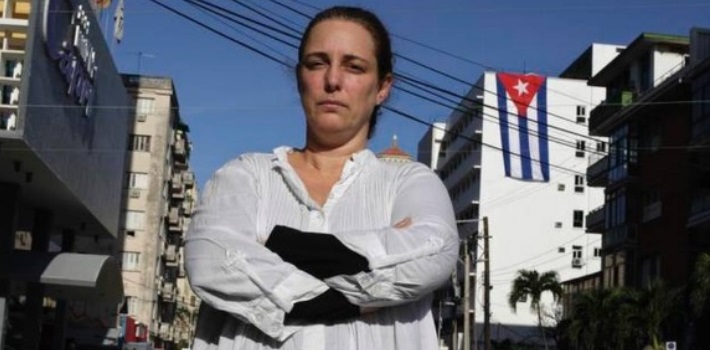 Cuba will have a female candidate on the presidential ticket.
Artist Tania Bruguera, who is in charge of the International Institute of Activism, announced this month via Youtube that she will be running for president in 2018.
"Let us seize the elections of 2018 and change the culture of fear, change the culture of 'I can not' — the culture of double standards," she said on the video.

The artist, who has been censured and punished for being critical of Raul Castro's adminstration, called on the Cuban people to participate in the elections to be held within two years.
"Let's start by choosing ourselves as potential candidates for the elections and start thinking about what it would mean if we had that power."
Bruguera's presentation entitled "Tatlin's Whisper # 6," scheduled for December 30, 2014, was not able to open in Revolution Plaza on account of strict censorship laws.
The artist was also imprisoned for eight months and had her passport withdrawn. She was accused of resistance and public disorder.
Bruguera has received numerous international awards, including Doctor Honoris Causa from the Art Institute of Chicago, a Guggenheim Fellowship, the Meadows Prize and the Prince Claus Award, among many others.
Source: Cubanet