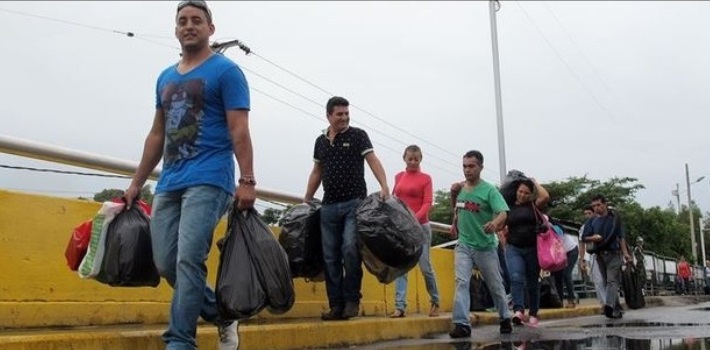 EspañolVenezuela and Colombia have had an open border for two months as of this Thursday, October 13, the idea being to allow Venezuelans an opportunity to buy basic food products and medicine that are nowhere to be found in their own country's devastated economy.
While the citizens of the western state of Táchira try to cope with their lives between work and the endless queues of cars that need to be filled with gas, thousands of Venezuelans travel up to 18 hours from other regions so that they can buy affordable products in Colombia.
Specifically, to San José de Cúcuta, the mecca of Venezuelans affected by world's highest inflation rate.
"When the border was closed, people in Táchira ate mostly legumes. Now, they eat like kings," Antonio Delgado, a taxi driver in Cúcuta, told the PanAm Post.
People from Táchira can cross the border to stock up, but the rest of Venezuelans in other states must face a road crossings that last hours just to buy pasta, rice, sugar or oil without spending an entire month's salary.
Those who can not travel to Cúcuta have to endure the endless lines for two or three commodities handed out by the government once a week.
If they do not to make it through those lines, they choose to buy from the famous bachaqueros, black-market street merchants who resell products at inflated prices.
Cúcuta is the best option for those who have the ability to travel on the weekend, many shoppers told the PanAm Post.
However, currency exchange makes the situation somewhat complicated. The greater the demand for Colombian pesos, the greater the devaluation of Venezuelan bolívares — and the less shoppers can take home.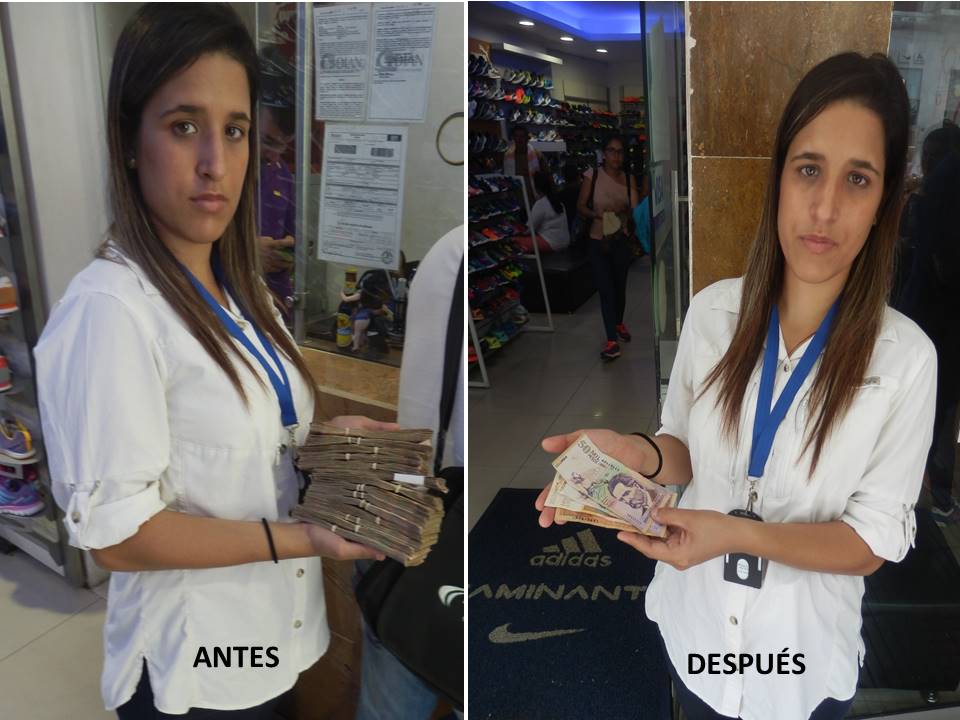 Even though the prices in pesos remain the same, the depreciation of the Venezuelan bolívar is simply staggering. What was "cheap" two weeks ago now is not so convenient anymore.
The more Venezuelans that come to Cúcuta, the less value the bolívar has.
Two months ago, when the currency exchange rate was better, shopping carts were full. Nowadays, even though more Venezuelans are traveling to Cúcuta, people come out of stores with fewer bags and items.
As for much-needed medicine, the situation is not very encouraging: although shelves are effectively full in Colombia, pharmaceuticals are very expensive for Venezuelan standards.
An asthma inhaler costs 25,000 pesos, roughly 13,000 bolívares (US$13) — over half the monthly minimum wage in Venezuela.
Many Venezuelans said they were surprised by the bakeries packed with bread, pharmacies full of drugs, supermarkets with a variety of products and dealerships with cars for sale.
Far from stopping shortages, Venezuelans consider the border closure implemented by President Nicolás Maduro last year a decision lacking reason or logic. It only worsened the situation and also promoted greater smuggling and corruption.