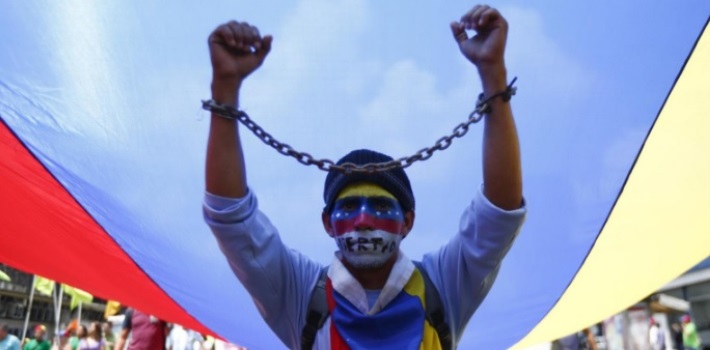 EspañolSince last May, Venezuelan leaders have been discussing the possibility of a dialogue between the between the opposition and Nicolás Maduro's increasingly authoritarian administration.
However, after failed attempts, the crackdown on dissent has intensified and the government continues to stall a recall referendum on Maduro's presidency.
At least 2,124 political and arbitrary arrests reportedly occurred from May to September this year, according to the Venezuelan Penal Forum, an NGO that tracks human-rights abuses.
Last July, former presidents of Spain José Luis Rodríguez Zapatero and of Panama Martín Torrijos came to Venezuela, thinking they could serve as mediators.
But since then, the number of political prisoners has only increased, along with arbitrary arrests.
Persecution has intensified against student protesters and political activists who have expressed their dissatisfaction with the government, the Venezuelan Penal Forum denounced on October 4.
The NGO said 6,531 people were arrested between 2014 to September this year. Today, 100 are political prisoners, 76 of whom are prosecuted and 24 convicted.
"From our point of view, this is because they want to use them as bargaining chips in the dialogue process," said Alfredo Romero, one of the directors of NGOs that monitors human rights in the country. "Now, if what we really want is a decrease in repression, they cannot only release one of the 100 political prisoners [in Venezuela], but [at least] 30 or 34."
"We have registered under international statutes 200 tortured people, most of them in the first hours of their arrest because they seek a confession," Romero said. "They are victims of electric shock, beatings, food deprivation, and isolation."
Source: Efecto Cocuyo.