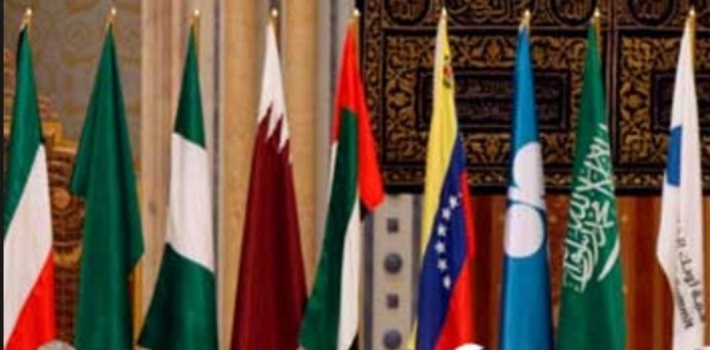 EspañolThe world's largest oil producers Iran and Saudi Arabia have hindered an agreement to freeze oil production, while countries like Venezuela warn of a "price war" in the absence of a consensus.
An informal meeting was held in Algeria this Wednesday, September 28 among oil-exporting countries; however, no agreement has been reached. Oil prices have been steadily increasing since June 2014.
Saudi Arabia, the top oil producer in the world, was reportedly willing to freeze production only if Iran did the same. Yesterday, the Iranian Oil Minister Bijan Namdar Zangeneh said his country is not ready to take that step.
Minister of Petroleum and Mining of Venezuela Eulogio del Pino warned that if no agreement is reached, a "price war with a barrel less than US $20" could be in our future.
Iran officials reportedly said the country's goal is to increase production from four million barrels per day, which would produce about 400,000 barrels per day — much more than is currently pumping.
Venezuela's proposal has been ruled out at least six times between oil-exporting countries, so the South American country has widely been considered to have lost leadership and influence in the group.
"The level of influence Nicolás Maduro has is limited," economist and University Professor Orlando Ochoa said. "OPEC countries know that it is a desperate government that urgently needs to raise prices to help its economic situation."
Source:El Nacional