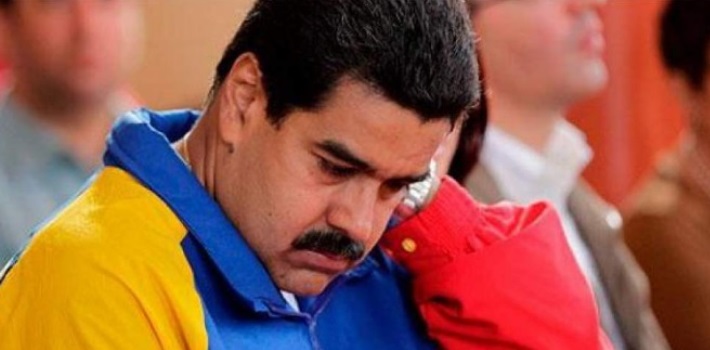 EspañolVenezuela President Nicolás Maduro has lost eight points of approval in five months, according to a recent poll.
Over 76 percent of Venezuelans said they considered Maduro's adminstration to be doing a poor job, according to the study by Venebarómetro, with 68.4 percent saying they disapproved of his management.
Even more striking is that nearly 71 percent said they think Maduro should leave the presidency "as soon as possible" — Only 23 percent want him to continue on.
The study was conducted with 1,200 interviews in households across all socioeconomic strata.
According to the same survey, the deterioration of Maduro's image has risen among Chavista supporter. Twenty-seven percent of respondents who identified with the party said they believe the government is doing a bad job.
More than 20 percent of people said they perceive Henrique Capriles as the leader of the opposition, followed by Leopoldo López (18.9 percent) and Henry Ramos (18.4 percent). However, when asked about who they would like to be the leader, 22.8 percent of people said López, followed by Capriles with 16.2 percent and Ramos Allup with 13.3.
Support for the recall referendum promoted by the Venezuelan opposition came in at 86.7, with 65.1 percent of people saying they would absolutely go vote.
Among those who would vote to overturn Maduro's presidency, 23.9 percent sad they consider themselves pro-government. Ninety-six percent of political opponents said they would do the same, as well as 93 percent of those who consider themselves to be neutral.
Source: La Patilla