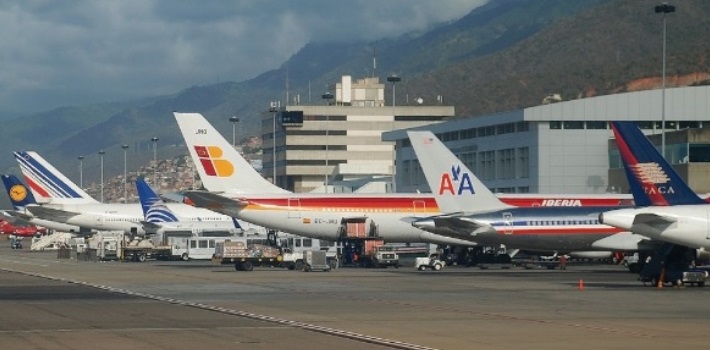 EspañolAirlines in Venezuela have come together to request that the United States Department of Transportation grant them antitrust immunity.
The airlines are looking for a way to avoid interrupting flights in the country and to recuperate the US $3.8 billion in funds blocked from them in Venezuela.
The International Association of Air Transportation (IATA) requested that the United States Department permit the companies to coordinate between themselves to promote measures that don't put connectivity with the Venezuela at risk.
They need authorization from the United States, according to the antitrust law, to allow them to start discussions between themselves, in order to prevent possible cases of monopolizing that would hurt consumers.
"Following years of the IATA's struggles with its members, the Venezuelan government continues to offer solution," said IATA Spokesman Alexandre de Juniac. "For this reason, we request that the United States approve antitrust immunity with the goal of promoting way to avoid putting at risk the country's connectivity while also continuing the blocks. The industry continues to advance in its efforts to find a solution to this unsustainable situation."
In Venezuela, where there has been strict control of changes since 2003, airlines are obligated to sell its customers tickets and then start long conversations with the government about covering the costs.

Citing difficulties in repatriating its revenue, business like AeroMéxisco, Latam and Lufthansa suspended its flights to and from the country for the rest of 2016.
According to IATA officials, blocked funds in the world exceed US $5 billion, and of those US $3.7 billion are Venezuela's.
Source: Sumarium