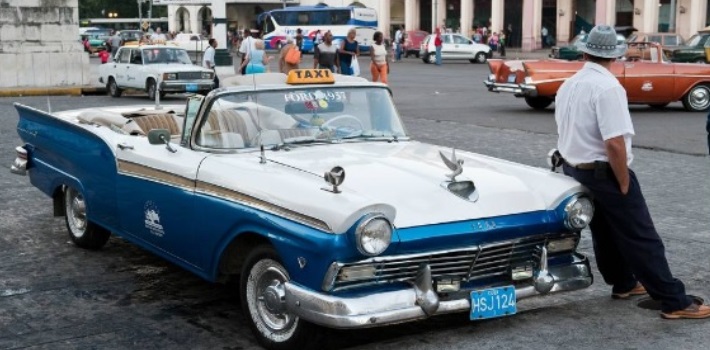 EspañolCuban entrepreneurs launched a phone app that hopes to become the Uber of the island.
RenC intends to become the "wheels of Cuba" by allowing the request of a private taxi via smartphone.
The initiative comes from the SIEM group, that upon learning of the existence of Uber sought ways to adapt the service to the needs of Cubans.
Head Coordinator of RenC Raymond J. Sutil said the fundamental limitation of their app is its inability to use GPS and electronic payment, as it is virtually impossible to do so in Cuba.
Sutil said RenC will be of "minimal cost" to its users. Requesting the service will go for about 0.09 CUC (equivalent to nine cents USD) on a person's phone balance.
Just like Uber, a person asks for a ride and a driver responds to the request and picks the passenger up.
The service will operate primarily in Havana and will be available 24 hours a day. To use it, you have to have the application installed on your phone, allowing you to see the travel destination, type of vehicle and number of passengers, among other things.
An order confirmation will inform the travel distance and cost of travel. The customer must agree to them, then data is sent through an SMS RenC server, which searches for the nearest taxi.
The customer receives a message with the name and photo of the driver as well as an image of the vehicle and its license plate.
Drivers interested in joining must submit RenC licenses as private carriers, as well as a driving license.
The next upgrade to the app is due for October, RenC officials said.
The creators of the service said they intend to expand to other regions of the country and also to provide interprovincial travel. RenC also aims to create a version for making reservations from outside of Cuba.
Sources: Martí Noticias; Cubanet