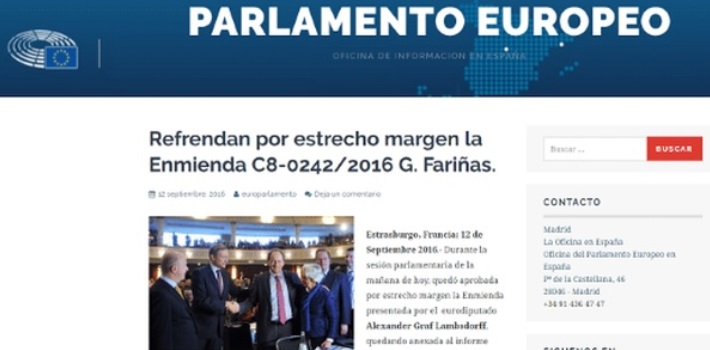 EspañolThe European Union's Parliament is reportedly investigating a hack that caused a Cuban dissident to stop his hunger strike.
A false story allegedly appeared on its website that caused the Cuban dissident to stop Guillermo Fariñas from continuing his strike on food and water.
Fariñas' strike lasted 54 days, according to European Parliament Spokeswoman Paloma Diaz. She described the hack as "very serious."
Fariñas had initiated the strike to pressure Raul Castro's administration into stopping the beating of opposition members and the harassment of workers in the private sector.
"Our legal services in Brussels already have the case," she said. "They are looking for legal remedies on the matter … First we have to locate where the blog was hosted and which country the server is in. Then we will see how we can act."
"What is certain is that we can act against those who opened the blog," she said. "They used this blog to upload fake Fariñasas news. …If you compare the actual page of Parliament with that page, the only difference is the Fariñas news."
The information in the fake story stated that an alleged "Fariñas Amendment" was approved by the European Parliament and would determine business relations with Cuba.
The false story also said that Cuban dissident Guillermo Fariñas had been appointed to a post of human rights observer in Cuba.
The fake news led the dissident to abandon his strike, seeing the news as a great achievement.
"They were under pressure from the hunger strike and the possibility of my death, and created a fake page," said the opposition leader.
Source: Cubanet