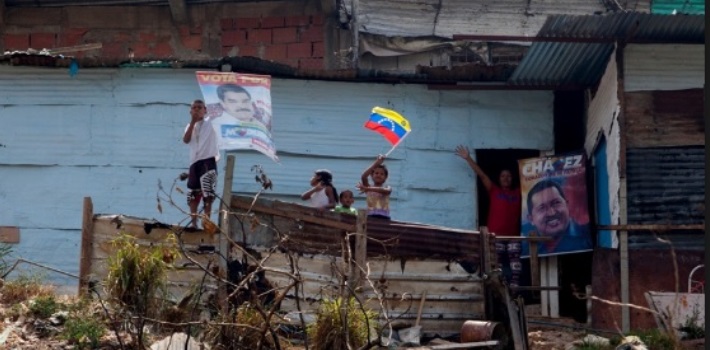 EspañolAfter going a year without releasing any information, the National Statistics Institute (INE) of Venezuela announced it will be publishing poverty statistics for the first half of 2015.
Unlike statements made by government officials, the numbers reveal that poverty has significantly increased.
In 2014, 2,115,797 — or 29.5 percent — of Venezuelans were poor. In 2015, that number increased to 2,434,035 — or 33.15 percent.
The figures are not encouraging. The country faces a shortage of food and medicine exceeding 80 percent, as well as the highest inflation in the world.
A family of five must spend VEF $363,866.73  (US $363.86) on food each week, according to a 2016 report published by the Center for Documentation and Social Analysis of the Venezuelan Federation of Teachers (Cendas-FVM).
A 2015 Survey of Living Conditions (Encovi) prepared by the Bengoa Foundation and the Center for Development Studies at the Central University of Venezuela (Cendes-UCV) revealed the effect this economic situation has at the dinner table:
In 2015, 12.1 percent of the Venezuelan population had two meals a day or less, which exceeds the 2013 study published by the National Statistics Institute (INE) and the National Food Survey (ENCA), which showed only 4.4 percent were eating twice a day.
Sources: INE; Correo del Caroní