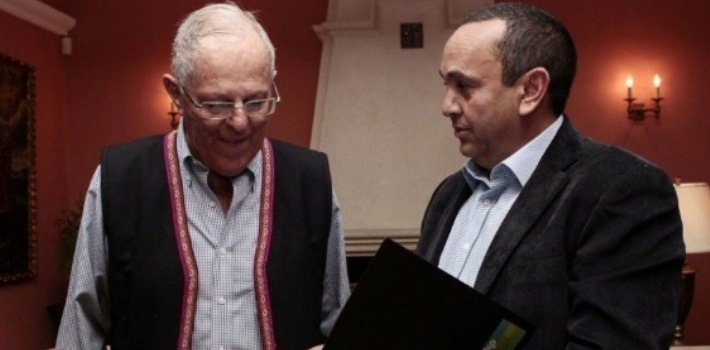 Español Exiled Venezuelan leader Oscar Perez will formally request that the President of Perú initiate a process of immigration regularization for Venezuelan immigrants.
Perez asked President Pedro Pablo Kuczynski (PPK) if Peru could give humanitarian visas to hundreds of Venezuelans who have fled the political, economic and social crisis of their country.
"I personally requested Kuczynski, whom we consider a great friend of Venezuela, to accelerate the publication of the ruling on this new  immigration act in order to begin to access humanitarian visas, which ultimately is a ray of light and hope for Venezuelans that are fleeing hunger. This same motion I will formally get in the coming hours to the Minister of Interior Carlos Basombrío, who is directly responsible for the publication of the regulation."
The former deputy, who sought asylum in Peru in 2009, personally expressed concern to Kuczynski at the growing number of Venezuelans — about 300 to 400 — that he has started calling "displaced."
"Sesperate Venezuelans are fleeing hunger, pandemic, insecurity and serious internal conflict caused by the capricious stubbornness of Nicolás Maduro," he said.
"He eliminated the possibility of a peaceful outcome with his refusal to go through with his recall referendum, which placed Venezuela on a huge powder keg that could explode at any time with unpredictable consequences for our country," he said.
Source: El Nacional