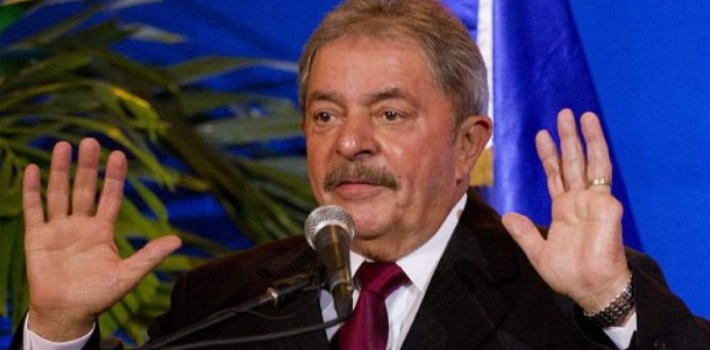 EspañolThis Friday, July 29, former progressive president of Brazil Luiz Inácio Lula da Silva was formally charged for interfering with criminal investigations when a federal judge accepted a complaint filed against him earlier this year.
This is the first time Lula is indicted for crimes in Lava Jato, the biggest corruption probe in Latin America which investigates a kickbacks scheme at the giant state oil firm Petrobras.
Brazilian prosecutors had already asked for his indictment several times, but this is the first time a judge accepted it.
Federal judge of Brasilia Ricardo Leite accepted the complaint filed by prosecutors against the former president and five more citizens. They are the former leading senator of Lula's Worker's Party (PT) Delcídio do Amaral and his former cabinet chief Delcídio Diogo Ferreira, banker André Esteves, lawyer Edson Ribeiro, agriculture businessman José Carlos Bumlai and his son, Maurice Bumlai.
The complaint accuses them of committing three crimes: obstruction of justice, which caries a sentence of 3 to 8 years. Also present are "defense in bad faith" (when a lawyer doesn't defend his client's interests properly), with a sentence of 6 months to 3 years. Finally of influence peddling, with a sentence of 1 to 5 years.
The complaint was filed before the Supreme Tribunal (STF) in January because then Senator Amaral had immunity from lower courts. However, Supreme Justice Teori Zavascki decided to send the case to the federal court in Brasilia once Amaral was subject to an impeachment trial in Congress in May and lost his seat.
Source: Globo.