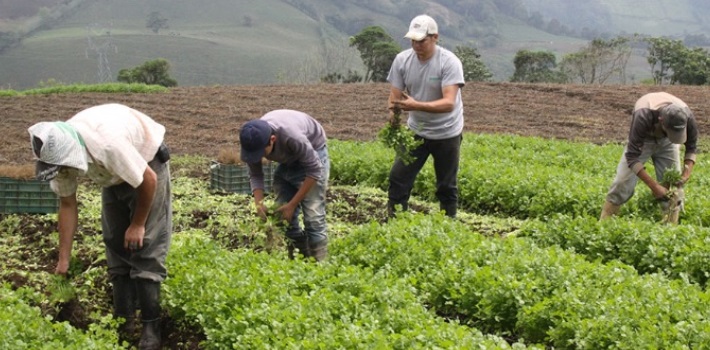 The Venezuelan government is forcing public and private companies to lend some of their employees to the agriculture sector, it was recently reported.
In a Ministry of Labor resolution published in the Official Gazette, the government announced its intention to "contribute to the productive boost" surrounding the country's economic emergency.
The Ministry established a special rule for "all entities in the country, private, public of social property and mixed property."
The resolution stated entities in the agriculture sector "are bound by the strict rule of this administrative act" and will thus have to provide the required workers in a postponable 60-day period.
It also mentioned that the ones chosen must be in "adequate physical conditions" as well as having "theoretical and technical knowledge."
The companies where workers will move will pay the wages for these new "employers." However, their original company will continue to cover social security and other employment finances.
The National Workers Union rejected the resolution, considering it an arbitrary government measure. It "treats workers like soldiers which can be moved without consultation," Coordinator of Unete and Director of the Polar Foods Union Roger Palacios said.
Sources: El Nacional; La Patilla